Motion LS800 Tablet PC Gets Windows 7 Treatment: Huge Success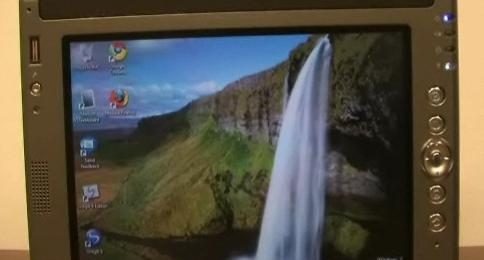 Notebooks, MacBooks, netbooks, now tablets: Microsoft's new Windows 7 pre-beta has had another chance to do its thing, this time on Motion Computing's diminutive LS800 Tablet PC.  GottaBeMobile dug out the 8.4-inch touchscreen slate and, paying no heed to its "CPU challenged" 1.2GHz Pentium M processor, did a fresh Windows 7 install.  Considering this computer would choke with Vista, to say Windows 7 was a success is an understatement.
Check out the demo video after the cut
The overall system performance rating – a single point - doesn't initially fill you with confidence, but break that down and it's only the low "gaming" score that's undermining the LS800.  Processor comes in at 2.7, RAM at 4.1, Graphics at 1.9 and Hard Disk at 3.4.
The proof of the pudding, though, is in the user experience, and the LS800 gets a new lease of life.  Near silent running, very sporadic fan use, automatic driver downloads and most of the Windows 7 Ultimate functionality works.  Check out their demo video below.