Moss Green Sidekick 3 Exposed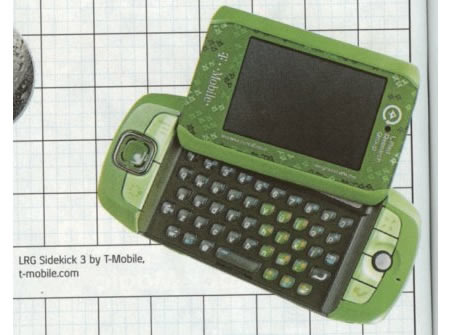 When I first started writing here at SlashGear I said I'd be teasing the American readership about all the cool phones we have in the UK ages before you.  Well dammit I've come unstuck on this one – we only have the Sidekick 2 while you lucky sods have the third one.  Now, to rub salt into the wound, T-Mobile are planning a Lifted Research Group limited edition which comes in a to-be-truthful-not-especially-pleasant green.
An Engadget Mobile reader, Andy, scanned the photo from the November issue of XXL Magazine.  Sadly no hints at price or release date, but it's likely to be at a premium over the standard SK3.  Personally, I'd prefer the black one they've been hinting at.
LRG limited edition Sidekick 3 surfaces [Engadget Mobile]