Moshi Mythro Earbuds offer high-end sound with Tolkien twist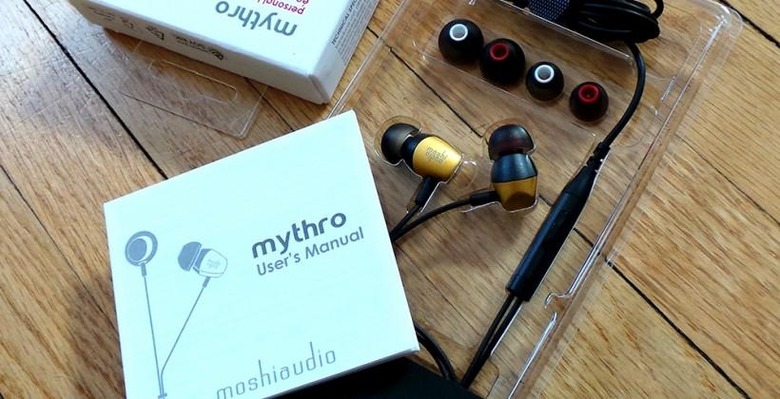 Fans of the JRR Tolkien novel series Lord of the Rings will remember the mystical metal known as Mithril, rare and precious as the finest diamonds, as strong as the hills themselves. Here in the earbuds known as Mythro from the folks at Moshi, the excellence in the name is called upon to present a pair of sound blasters that are surrounded by a durable metal casing, bring on high-quality sound, and don't cost a mint doing so. Have a peek at what the makers of fine accessories have conjured up!
With the Mythro you've got a collection of color choices at your hands including gunmetal gray, jet silver, tyrian purple, satin gold, rose pink, and burgundy red. You'll be picking these little monsters up for a cool $29 USD, which should throw up a red flag for you quality seekers out there – but no worries! These buds are for you!
- DR8 Neodymium drivers (15Hz-20kHz / -10dB@1kHz) in an anodized aluminum casing.

- Integrated microphone with universal button control.

- Hybrid injection silicone earbuds in three sizes for superior noise isolation and comfort.

- A convenient Velcro HandyStrap cable manager.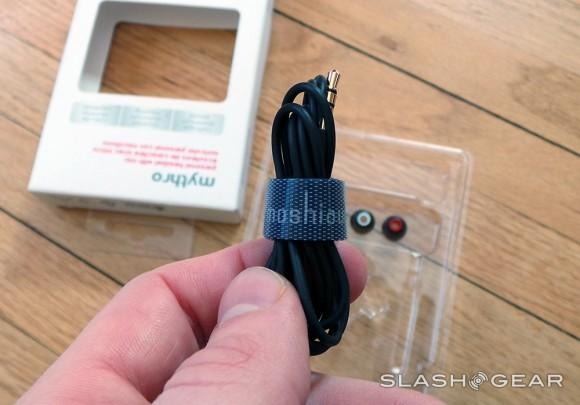 The strap you get with the buds wrap around the cord real hand-like, keeping everything in order for transport. The color of the different sized buds you get in the package reflect the specific color of the buds you've purchased, and you've got a unique application available for your experience right out of the box as well. With the unique "Burn In Tool" app available for free from the iTunes App Store you'll have a curated series of sounds played from your iPhone through your new set of earbuds that'll break in or "burn in" the phones for a more satisfying experience from the start.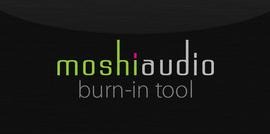 By playing back a curated list of tones/frequencies, the Moshi Audio Burn-In Tool allows the headphone diaphragms to relax and reach their optimal level of sonic performance. Simply install the burn-in tool on any iOS device and select the headphone and desired burn-in period. The burn-in tool is customized for all Moshi Audio headphones, but also includes support for any third-party audio headsets as well.
These little buds will be exactly what you need if you've got a twenty dollar bill, a ten dollar bill, and a love of fashionable audio accessories for your smartphone or tablet. Grab them right this minute – and have a peek at the timeline below for more Moshi excellence as well!