Moshi iGlaze for MacBook Air 11-inch and iPad 3 Review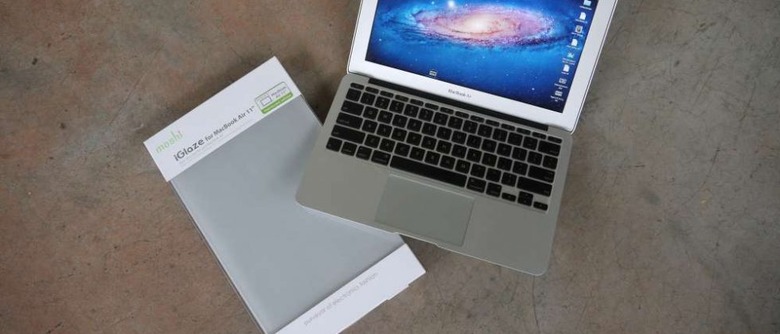 The folks at Moshi have expanded their iGlaze line of protective covers for gadgets to work with the MacBook Air 11-inch notebook. This new line comes in several colors including white, black, and the one we've chosen to check out, Transluscent. This plastic covering comes in two pieces, top and bottom, and covers up everything except for your access to all ports and plugs. And there's an iPad equivalent, too!
The reason I chose this specific cover for my MacBook Air was its extremely thin profile and fully transluscent makeup. My MacBook Air comes with my to all trade events, interviews, and the like, so it ends up getting covered with stickers along the way. Because I do not always provide my computer with the most caring of attitudes and because I want to still be able to see the stickers no matter what, this case seemed quite perfect for my situation.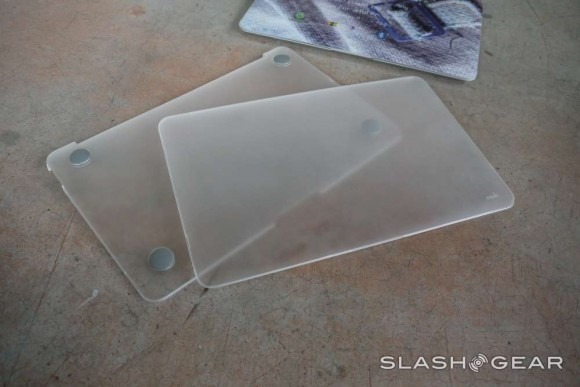 So I pulled it out of the box and applied the top piece first – it snapped on in less than 30 seconds with extreme ease.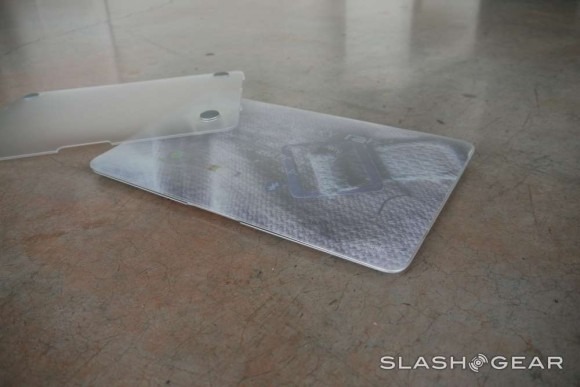 Then I attached the bottom piece – it also snapped on with essentially no effort whatsoever. This case features no markings outside the TINY Moshi logo in the corner which sits on your lower right-hand side if the notebook is closed and facing you. It also has four bumpers that are more than equitable to the bumpers the MacBook Air has without its cover on so you're still not skidding around no matter what.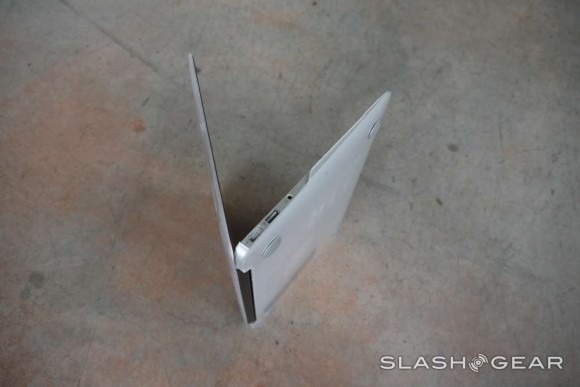 This same brand-line of case exists for the iPad 3 from Moshi. This case snaps on in the same ultra-simple manner and provides just as much coverage as the MacBook Air cover, all with the same amount of transparency in either case. Both of these cases are both extremely low-profile and super protective as they are made with a strong mix of plastic. These cases are made with slightly different kinds of plastic, with the MacBook Air having a bit less of a reflectiveness to it, but each one is just as awesome as the other in the protection department.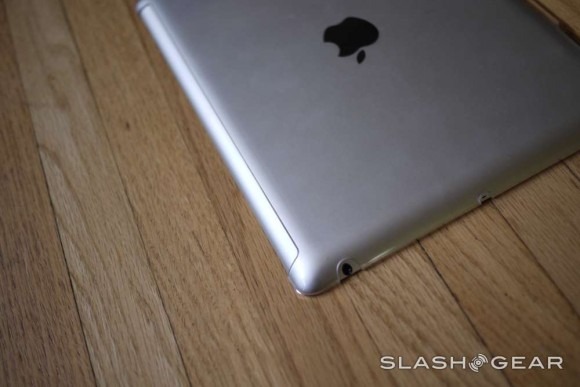 You can grab both cases from the Moshi store right this minute iGlaze XT for iPad 3rd Gen for $30 USD Grab em both now! Also have a peek at our iPad Versacover hands-on at CTIA for more info on Moshi products for the future!