MOS Reach Go USB-C power bank charges laptops at full speed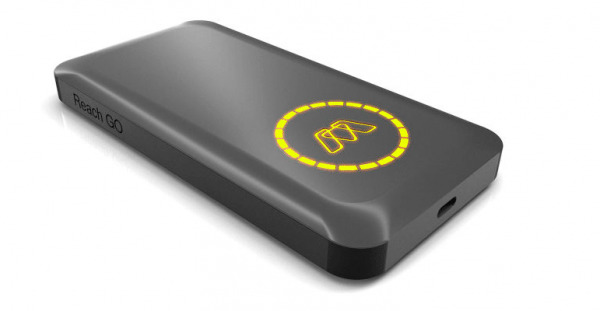 MOS has introduced its new Reach Go power bank, something it says is the first of its kind able to charge a laptop at full speed over USB-C. The power bank features a Etron 100-watt USB-C charge controller, and as such is able to charge your applicable laptop (that shiny new Macbook, for example) as well as your phone...and do so without taking forever. Up to two mobile devices can be charged along with the laptop, and as with any portable battery, it is useful for those times you'll be out and about all day.
The MOS Reach Go power bank features a 15,000mAh capacity, which will recharge that new aforementioned Macbook a trio of times. It features a single USB-C port and a pair of USB type A ports, and has USB 3.0 hub functionality.
Charging the power bank itself is also promised to be a rapid task at about 4 hours; this is important given that many power banks take all night or longer, depending on capacity, to recharge from depletion.
According to a demonstration on MOS' website, the power bank features a circular array of LED status indicator that show charge level. The Reach Go won't be available until this upcoming October, but those who are interested can sign up for notifications on the maker's website. Price is set at $99 USD.
SOURCE: Gizmodo