Mortal Kombat X brings the rock with Tremor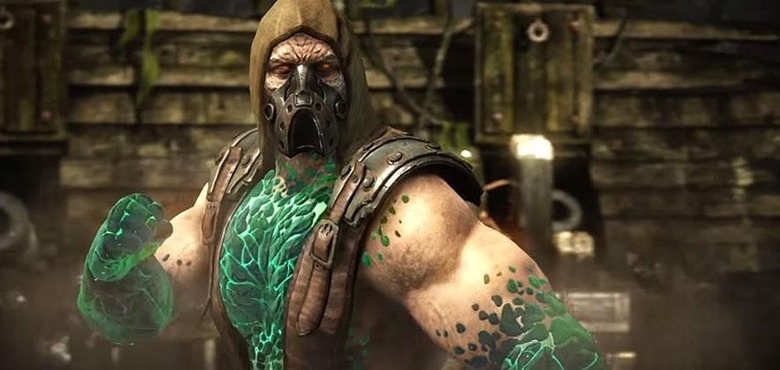 The final Mortal Kombat X component of the Kombat Pack has arrived in this week's bundle. The bits and pieces you get here include new skins and a whole new character: Tremor. This fellow is rather rocky. He's basically Jax, but with rock arms instead of metal. He's also got less rockets going for him and more magic. Almost like he's Sandman from Spider-Man, but with more rocks and less sand. You may well have seen him before, too – he first appeared in Mortal Kombat: Special Forces.
This new character Tremor is new to the fighting world – not just new to our minds. He's the Black Dragon ninja, the herald of pain. Kano's disciple – but much more bulky. This is the first time Tremor appears as a fully playable character.
The package this week also includes Klassic Skins Pack 2 with three character skins, one each for Kung Lao, Quan Chi, and Jax. You can make them look so much more pretty than before!
This week "as an added bonus for players", there's a free Klassic Fatalities Pack 2 out there for the grabbing. This pack includes Klassic Fatalities for Mileena, Kung Lao, Kitana, and Jax. Klassic Fatalities Pack 2 will be available starting on the 21st of July (tomorrow) for all users for free.
Those users who already own the Mortal Kombat X Kombat Pack will be able to download this newest pack with Tremor and Klassic Skins Pack 2 starting on Tuesday, the 21st of July. If you're purchasing these bits separately, they'll be available in one week, on the 28th of July – also a Tuesday.
Below you'll see a short history of Tremor courtesy of the folks at MKSecrets.