Mortal Kombat 11 trailers, gameplay, characters revealed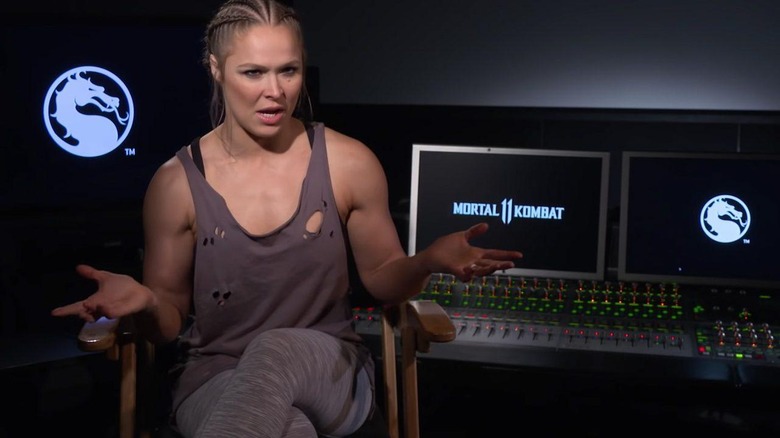 Today is the big day for Mortal Kombat 11, with trailers and gameplay teasers and videos of all sorts available right this minute. This was directed by Ed Boon, will have both single and multiplayer (local multiplayer, thank god), and will be released on at least the following platforms: Windows, Nintendo Switch, PlayStation 4, Xbox One. The official busting-out event for this game took place on January 17th, 2019, in London England.
This game comes from developers at NetherRealm Studios, the same as Mortal Kombat X. This game was published by Warner Bros. Interacting Entertainment, also the same group that worked with Mortal Kombat X. The first announcement of this game took place at The Game Awards 2018 on December 6th, 2018. First you're going to see the Mortal Kombat 11 gameplay trailer – because that's what you came here to see, after all.
Next we've got some FATALITIES, because even before we figure out the full roster, even before we see any information about the plot, let's die! This is a 1:11 feature, so don't get too flipped out just yet.
The Mortal Kombat 11 Official Story Prologue Trailer is four and a half minutes long – here's where we find the true guts of the game. Watch out for Raiden.
The video that comes next might make you flip your wig. This is the Official Sonya Blade Reveal Trailer – complete with Ronda Rousey. Yes, that Ronda Rousey, the fighter, the Professional Wrestler, the celebrity. Sonya Blade here is based both in voice and in looks on Ronda Rousey.
Then there's the character Geras. This is a servant of the character Kronika, lord of ... evil probably. Geras is able to manipulate time. This should be a radical beast to beat.
The last video we're looking at here before we get to the live bit is a bit different. This is the Mortal Kombat 11 Official Behind-The-Scenes Look, and it's three minutes and forty-five seconds long. Get into it immediately.
Finally there's some LIVE action. This is the Mortal Kombat 11 reveal – the live stream which includes an INAPPROPRIATE FOR CHILDREN warning. Don't start this – or any of the others – with tiny kids in the room.
Will you be diving in on the fight on April 23rd, 2019? Which platform will you choose to take on all battling incomers? Is there a character you've been waiting for that's not yet been revealed?