More WWDC Anticipation: Brushed-Metal, Reshaped iMac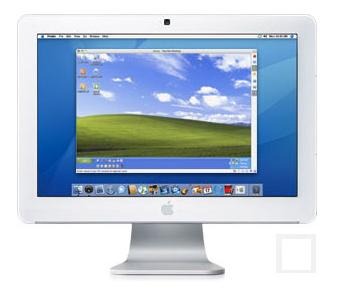 With WWDC approaching it's not just the iPhone that has captured all the headlines – the rest of Apple's range is being scrutinised to see what's next for a Santa Rosa upgrade.  The venerable iMac looks to be the likeliest candidate, with rumour suggesting the casing will see a reshaping (losing much of the under-screen bulk) and swapping the white casing for a smart brushed-metal one.
Obviously the innards are getting some attention too, with the obvious Santa Rosa upgrade and Apple discontinuing the 17-inch TFT panel in favour of a 20-inch version (which will apparently come in cheaper), while the current 24-inch flagship might get some even larger siblings.
I'm more excited by the reshaped casing than the change to brushed-metal, to be honest, since to my myopic eyes the iMac always looked a tad ungainly (especially when compared to the beautiful Cinema Displays, which this new iMac is meant to more closely resemble).  Word has it that prices will be similar to the current lineup, with availability coming just after WWDC.
Brushed metal iMacs dropping at WWDC [9 to 5 Mac]