More Touchscreen BlackBerrys On The Way, Says RIM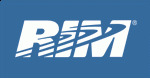 According to Jim Balsillie, co-chief of Research in Motion, more BlackBerry devices that feature touchscreens are on the way in the near future. In fact, the newer phones are set to be very much like the BlackBerry Storm–a second version of the BlackBerry Storm (which we tipped as the BlackBerry Storm 2) seems imminent–and feature next-gen tech.
The company's idea is to penetrate the mainstream market with their touch-based devices, not the business sector their hardware keyboard phones dominate. The devices that might get updates are the BlackBerry Storm 9520 and the touchscreen and QWERTY possessing models.
The Storm is doing well in sales and currently sits just behind the iPhone in terms of numbers. However, RIM will really need to pull out all the stops to push their devices into the next-gen market–especially with iPhone 3.0 slated for release this summer.