More SE AI W880 pics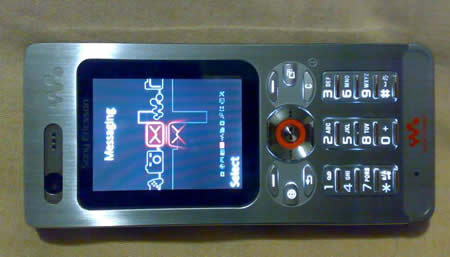 These supposed photos of the Sony Ericsson AI W880 are different to what we were told was that next-gen handset back in November, but they're a lot clearer and do look a little more like a cellphone than a pocket calculator.  Otherwise the rumoured specs are the same: 9.4mm thick, 3G UMTS with dual cameras (front, for video calling; back, 2.0-megapixel for photography), HSDPA and 1.9-inch screen.
Slated for a February-ish release next year, and to be available in silver and black (photo after the cut).  Those keys look a bit small for my liking, but we'll have to wait and see.