Mophie's wireless charging cases ditch the built-in battery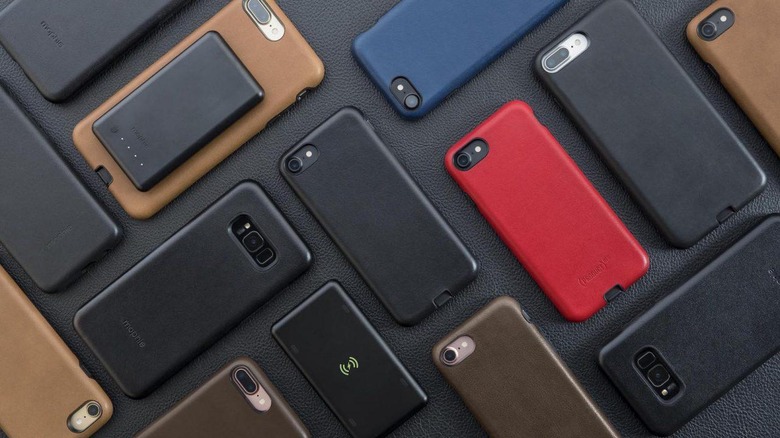 Mophie might be best known for its battery cases for smartphones, but the company's new Charge Force cases for iPhone 7 and Galaxy S8 eschew that in favor of easier wireless charging. Available for the iPhone 7, iPhone 7 Plus, Galaxy S8, and Galaxy S8+, the slimline cases wrap each handset in leather and add a wireless charging receiver on the back. If you don't have a wireless charging pad to hand, though, there's a fix for that too.
It comes in the shape of the new Mophie Charge Force Powerstation Mini. That's basically a combination of a Qi charger pad and a 3,000 mAh battery. It clings to the back of the case via magnets, automatically aligning for the best possible recharge.
The Powerstation Mini also doubles as a regular charging pad when plugged in, for stationary use. Now admittedly, 3,000 mAh isn't going to give you much more than a single recharge on most phones, if that. Still, it's probably going to be enough to get you through the rest of the day if you find yourself caught short.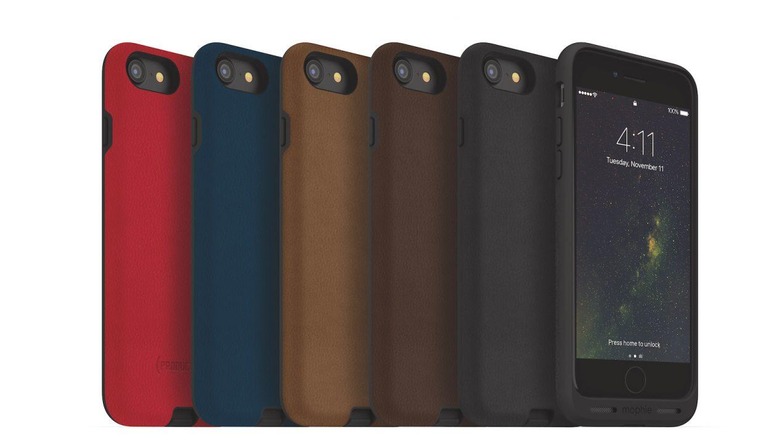 The cases themselves are leather and have a TPU bezel, with raised corners to give the screen a little extra protection. They can leave the ports on the base of each phone exposed, too, for easier connection of accessories.
Arguably, the system makes a lot more sense for Apple's smartphones. After all, they don't support wireless charging natively, though if the rumor mill is correct, Apple will be addressing that shortcoming later this year with its new iPhone. For the moment, you need an aftermarket case to add Qi charging support.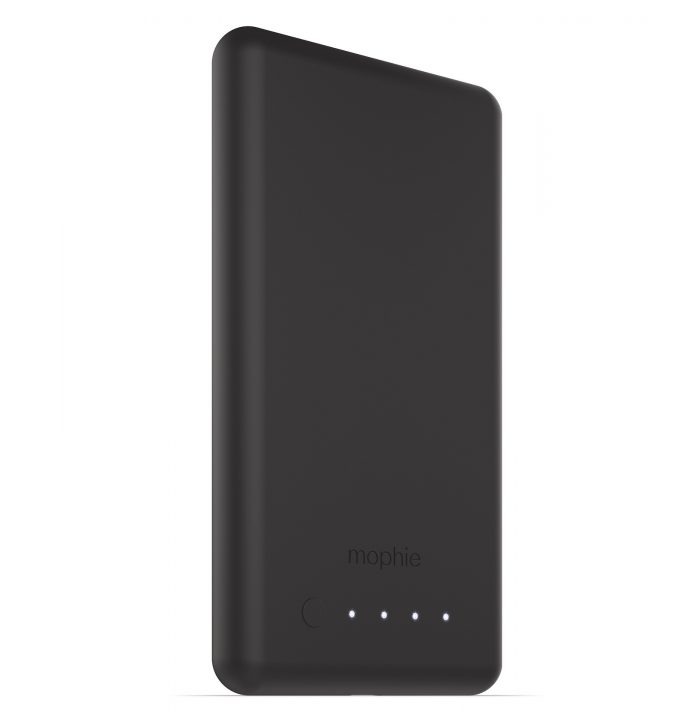 Mophie does already offer one, in the shape of the Charge Force Juice Pack. That also includes a battery for longer time away from the outlet or charging pad. However, the flip side is that it adds bulk, not-inconsiderably if you're already using a fairly large iPhone 7 Plus. Mophie will offer black, tan, brown, blue, and (PRODUCT)RED versions.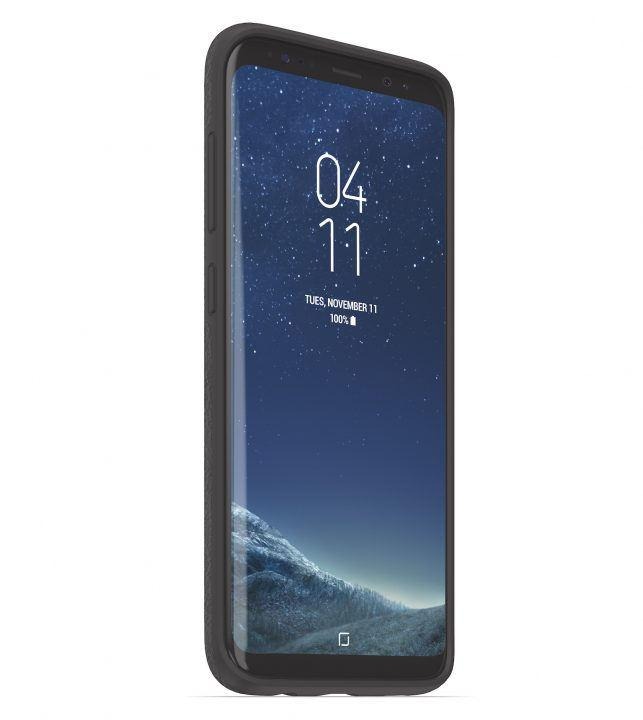 For the Galaxy S8 and S8+, since they have native wireless charging already this is more if you want to clad your Samsung in a leather case but not worry about the onboard wireless receiver being impaired. Mophie's system will be available in black only for the S8, however.
All of the cases, plus the Charge Force Powerstation Mini, are available from today.