Mophie's AirPower-style wireless charging pads will actually go on sale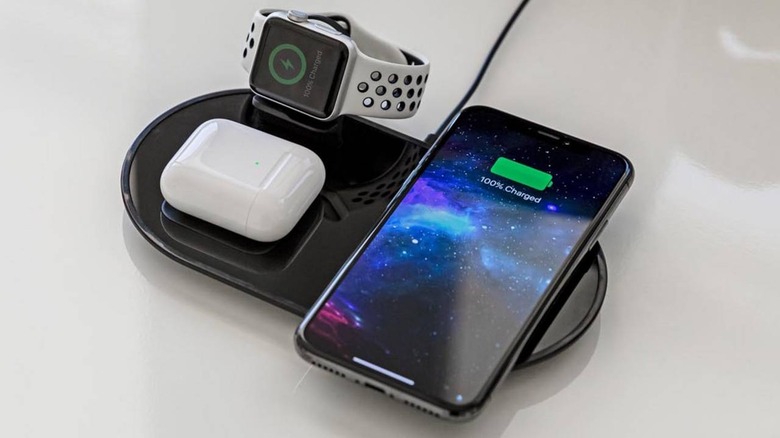 Apple AirPower may have quietly been shelved before ever reaching the Apple Store, but now Mophie has a pair of wireless charging pads that promise to juice up two or three of your Apple devices simultaneously. The Mophie Dual Wireless Charging Pad and 3-in-1 Wireless Charging Pad aren't quite as elegant as the Qi pad Apple had in mind to make, but a strong mark in their favor is that you'll actually be able to buy them.
AirPower, if the disastrous wireless pad passed you by, was Apple's concept for an incredibly flexible Qi charger. Capable of recharging two or three devices at the same time – such as an iPhone, an Apple Watch, and a set of AirPods in their wireless charging case – it would have supported positioning them anywhere on the upper surface.
Problem was, that elegant theory proved fiendishly difficult in practice. AirPower was delayed, amid leaks suggesting untold engineering headaches around heat and power management, and then Apple finally opted to pull the plug on the project altogether. Now, Mophie is here to give a similar look and experience, but in a more straightforward way.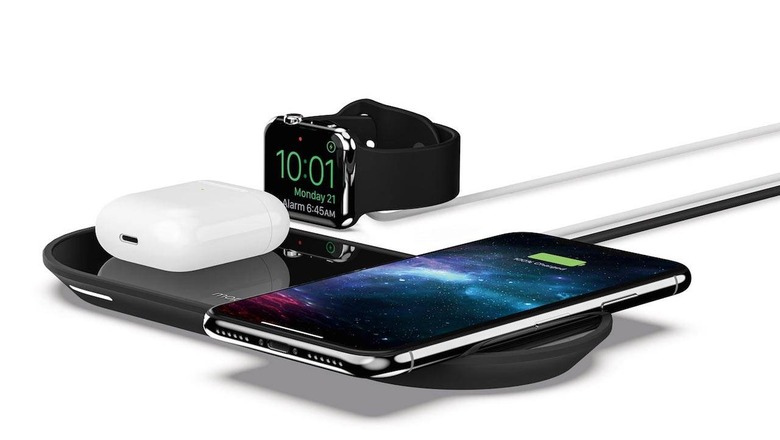 Both the Dual Wireless Charging Pad and the 3-in-1 Wireless Charging Pad have a similar form-factor to AirPower, an elongated lozenge. They have support for two and three devices charging wirelessly, respectively, but on dedicated charging spots.
In the case of the Mophie Dual Wireless Charging Pad, priced at $79.95, there are two Qi pads on the top surface. Each provides up to 7.5W of power. A USB-A port can then be used to charge a third device with a cable.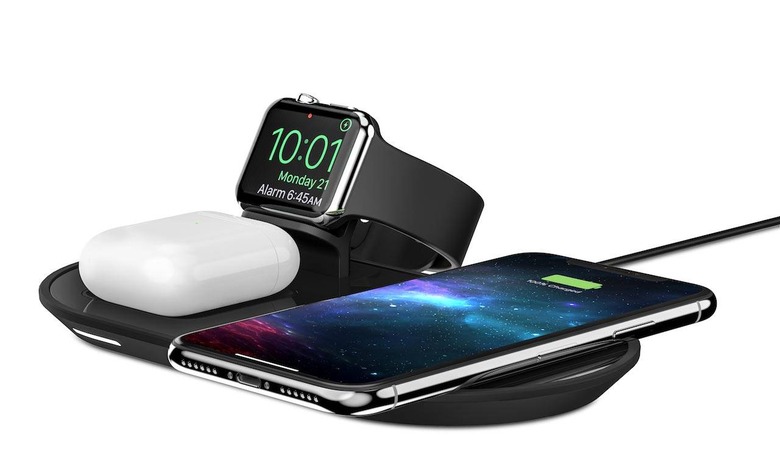 The $139.95 3-in-1 Wireless Charging Pad, meanwhile, is designed for someone with an iPhone, Apple Watch, and AirPods. The Apple Watch gets an elevated stand, which holds it up at the right angle to see the Nightstand Mode display while you're in bed. A cavity helps keep the AirPods case in place.
Of course, with support for the Qi wireless standard, you don't need to be an Apple user for these chargers to work. The Dual Wireless Charging Pad could be just as practical if you're a new Galaxy Note 10 owner, and also want to charge up your Samsung Galaxy Buds at the same time.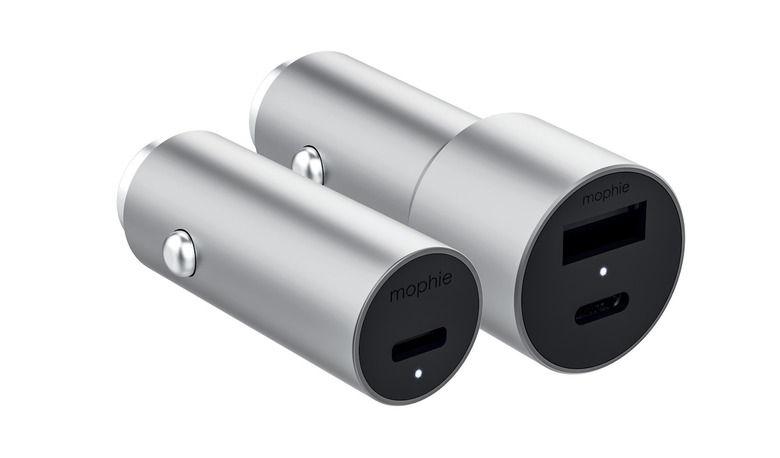 Mophie's other two products for today are a set of car chargers. They look a lot slicker than the usual, plastic affairs, with anodized aluminum casings; Mophie also opted for a USB-C port. The USB-C Car Charger is $24.95, and has a single port supplying up to 18W PD, while the Dual USB Car Charger is $29.95 and has one 18W USB-C PD port and one USB-A 12W port.