Mophie Juice Pack Plus Outdoor Edition Ready To Ship For iPhone 4, iPhone 4S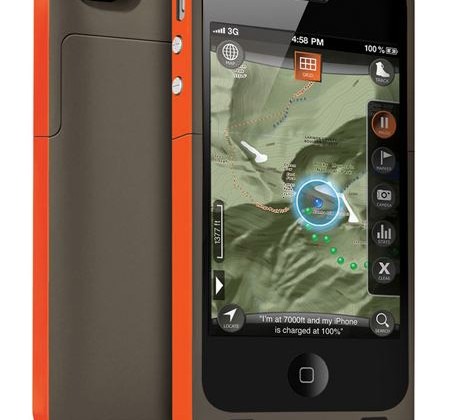 Mophie launched the Juice Pack Plus iPhone 4 protective case and battery extension back in May and now it's offering a new Outdoor Edition that comes bundled with some handy extras. And since the exterior design of the iPhone 4S hasn't changed, you'll be able to use this case for either version of the Apple smartphone. It might just be a good idea to get a battery extender like this one given the battery issues plaguing the iPhone 4S.
The Mophie Juice Pack Plus Outdoor Edition bundle features a case with a special orange and gray color and comes with a one-year subscription for the Mophie Outdoor GPS app that covers the continental US and Hawaii. You also get a one-year subscription to the Mophie Outdoor Edition website, which helps you plan your trips. After the first year's complimentary subscription, the service costs $19.99 a year.
The case incorporates a 2,000mAh battery that is said to more than double your iPhone's normal battery life. This means potentially adding up to six hours of GPS usage, up to 8 hours of 3G talk time, up to 7 hours of 3G internet use, or up to 11 hours of video playback. A toggle switch allows you to put the case on standby so that you only use the Juice Pack Plus battery when you need to. And it features four LED indicators to keep you informed of battery levels.
The Outdoor Edition bundle is available now for $119.95 from Mophie's product page. If you already have the Mophie Juice Pack Plus regular editions and would like to use the Mophie Outdoor app, you can download it from iTunes for $29.99.