Mophie's Charge Stream Pad+ is a 10W wireless charger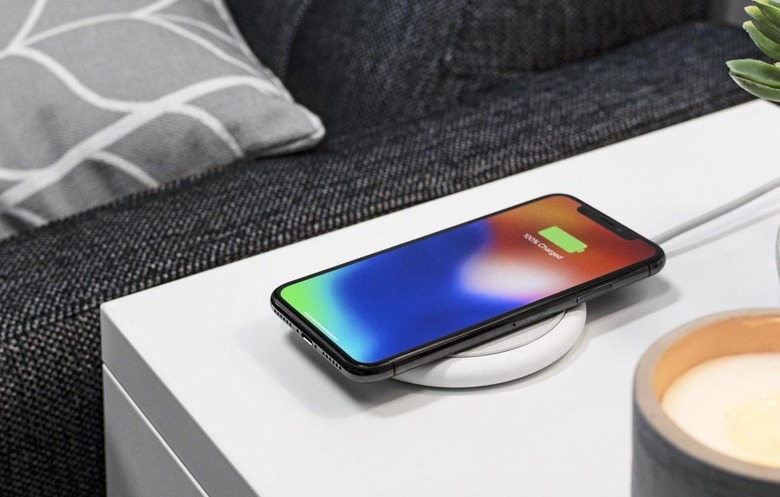 Mophie has added a new, higher-power wireless charging pad to its line-up, delivering the fast wireless charge that the latest iPhone X, Galaxy S9, and other recent smartphones are greedy for. The new Mophie Charge Stream Pad+ looks pretty much identical to its predecessor, though what's changed inside is key.
As before, Mophie is using the Qi wireless power standard. However, while the old Wireless Charging Base supports 7.5W fast charge, the new Charge Stream Pad+ delivers up to 10W. If you have a compatible device that could make a significant difference in how long it takes to fully charge your phone.
Exactly how much difference depends on your particular device. The iPhone X, iPhone 8, and iPhone 8 Plus, for example, support 7.5 Watt fast charging. The Galaxy S9, meanwhile, bumps that up even more, to 9W fast charging. As you'd expect, the charger will automatically adjust how much power it's delivering in order to get the quickest recharge while still being safe.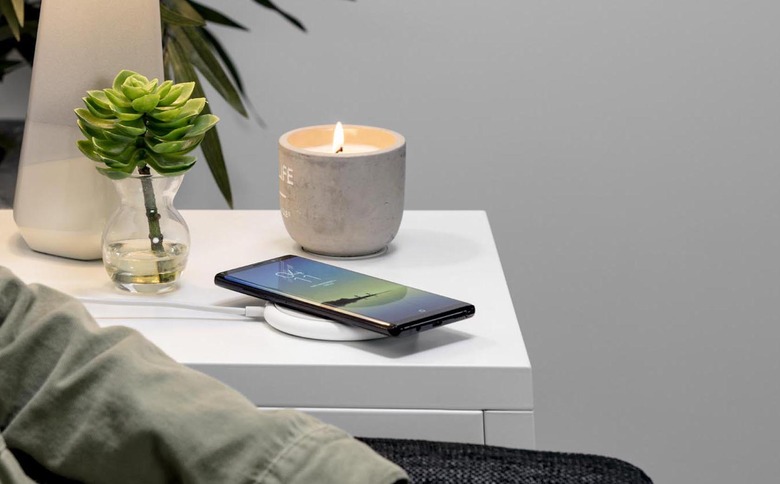 Mophie promises that the pad should still work, even if your phone has a case on. It'll handle cases and shells up to 3mm thick, in fact. It's also designed to work no matter the angle you drop your phone down on it, too.
There's also foreign object detection, which stops the charger getting damaged if you put keys or something else on top of it. A rubberized top pad promises to help even slippery, glass-backed smartphones from skidding around. Mophie includes a Quick Charge 2.0 charger in the box, along with the roughly 5 foot microUSB cable the Charge Stream Pad+ needs.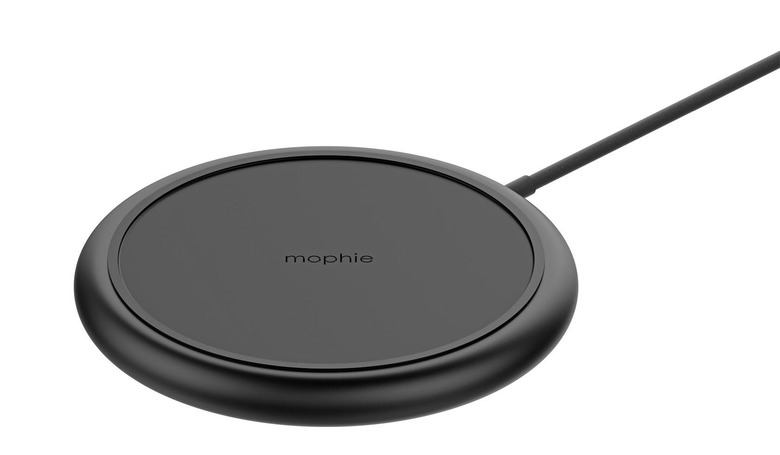 Whether it's time to upgrade your wireless charging pad really depends on what smartphone you're currently using – or planning to upgrade to. If you have an iPhone X or any of Apple's other 2017 iPhones, Mophie's existing 7.5W Wireless Charging Base should be sufficient. If you want to charge Samsung's latest handsets at the fastest possible rate, however, the new Charge Stream Pad+ is for you.
It's also worth bearing in mind that, just because Apple's devices top out at 7.5W today, that doesn't mean it'll always be the case. The Qi standard, for example, theoretically supports up to 15W charging. Apple even upgraded what wattage the iPhone X, iPhone 8, and iPhone 8 Plus could handle in software, with iOS 11.2 switching the handsets from the 5W support they launched with.
The Wireless Charging Base remains on sale at $49.95. As for the new Mophie Charge Stream Pad+, that's available now, priced at $59.95.