MOON globe maps our lunar sister in 3D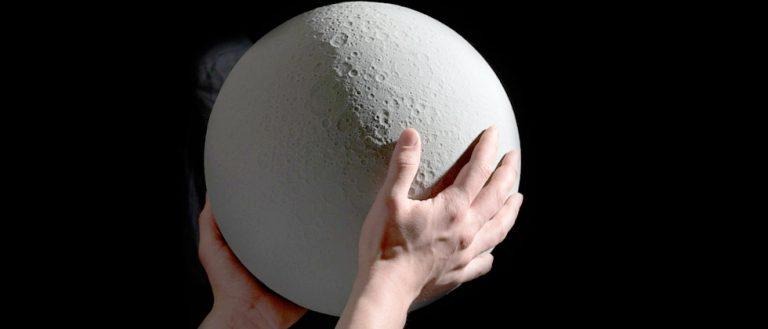 Ever wonder why your grade school classroom had a globe that accurately mapped our Earth, but never more than a flat sphere for our moon? Oscar Lhermitte and Kudu are aiming to change that sort of situation with a project they call "MOON – the most accurate lunar globe." They've put the project through its Kickstarter paces and have come away with several times their initial goal with half a month left to go – this is not just something a few people want, it's something LOTS of people want.
Oscar Lhermitte and Kudu suggest that this will be the first topographically accurate lunar globe, showing not just our moon's rocky face, but its lunar phases as well. A ring of light simulates the position of the sun, showing which part of the moon is lit up in our night sky.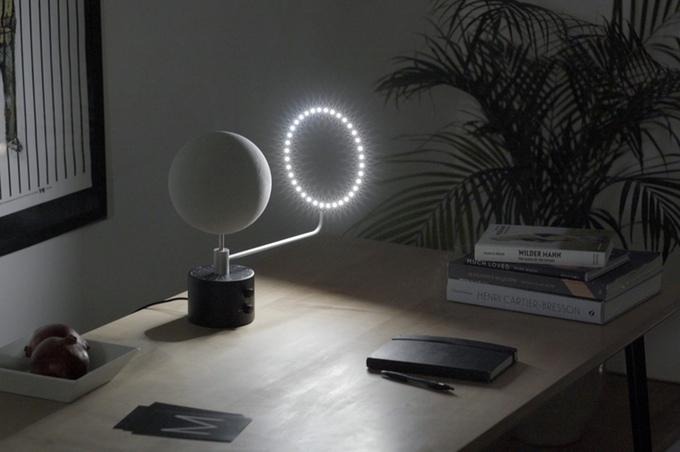 This project was created using data from NASA's Lunar Reconnaissance Orbiter – topographic data galore. They've combined this data with "electronic and mechanical engineering alongside careful craftsmanship in mold making" to create this final model.
This mold is a true 1/20 million replica of the Moon featuring "all the craters, elevation and ridges in accurate 3D."
A couple of different versions of the moon are being made for this project. One is a "MOON with SUN", 1/20 million scaled lunar globe (ø 173mm, ø 6.8 inches) with LED light. Rotocasted polyurethane resin, powder coated steel, CNC machined aluminium. Individually numbered. Comes with a certificate, a team patch and a set of 4 A5 postcards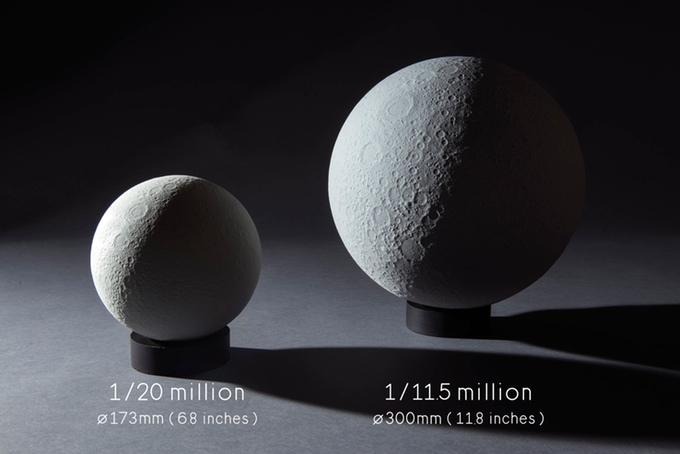 ABOVE: Both versions with no sun.
The other version is a bit different – no sun, just a 1/11.5 million scaled lunar globe (ø 300mm, ø 11.8 inches). Rotocasted polyurethane resin, individually numbered. This version comes with a jesmonite base, a certificate, a team patch and a set of 4 A5 postcards.
For those of you that wish to see more of this MOON project – on your desk, for example – head over to MoonProject.Space and recognize.
BONUS: You get to see the dark side of the moon. Spoiler alert – there are no long lost rock stars there – though we can't be certain about the moon's core. This is only a model of its outer bits.