Moog outs sweet Animoog iPad synthesizer app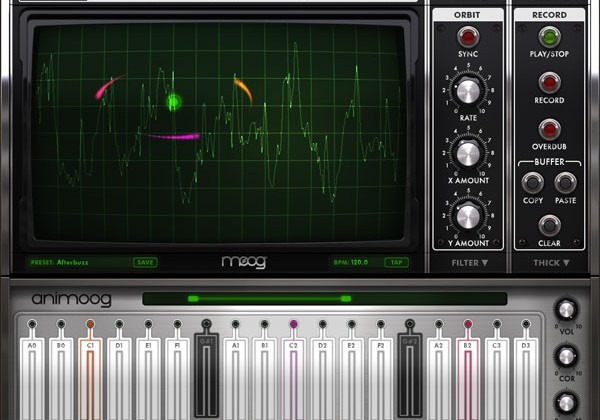 When it comes to synthesizers for those that love the sounds of days gone by, the name that is most recognizable is Moog. Moog made the synthesizers that 80's pop made so popular. The new app for the iPad from Moog is called Animoog and it aimed at anyone from the synth pro to a noob looking for some fun. Moog claims this is the first professional polyphonic synthesizer designed for the iPad in the world.
The cool part is if you think this app might be perfect for your 80's cover band you can get the app for only 99 cents for the first 30 days it is available. After that, the normal price for the app will be a whopping $29.99. The app uses the new Moog Anisotropic Synthesis Engine to capture the sonic library of Moog synthesizers and apply it to a modern touch surface.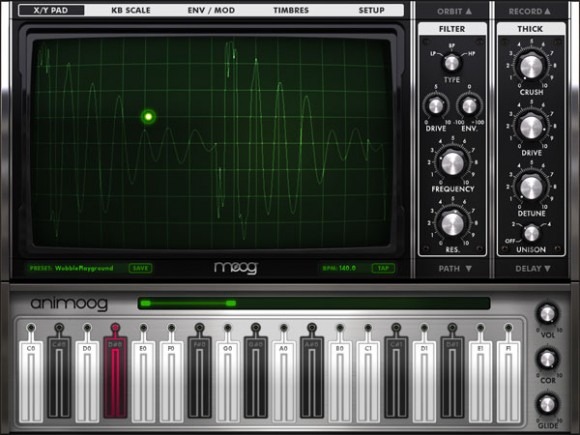 The key features of the app include the ASE engine, timbre page, polyphonic modulation using the touch interface, and tons more features the app also has a record mode and supports MIDI in/out. The in/out function requires a Little Phatty or other MIDI controller to control the Animoog app. This would be a great upgrade for that
we saw early this year. You can get the app on
right now.