Monster Hunter: World PC release date gets some bad news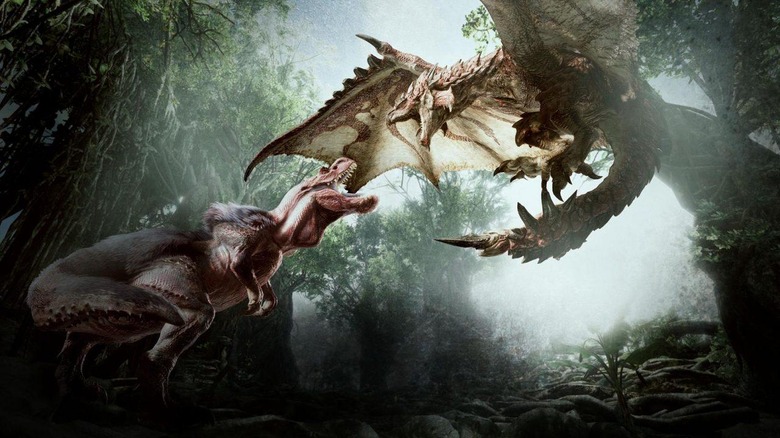 There's a lot of reason to be excited for Monster Hunter: World, especially if you're a longtime fan of the series. Not only is this the first Monster Hunter game to land on a PlayStation console in years, but it's also the first mainline game to ever launch on an Xbox console or on PC. That gets even more exciting when you consider that many recent Monster Hunter games – at least ones released in the US – have been exclusive to the Nintendo 3DS.
While Xbox One and PlayStation 4 players are just a few weeks out from the launch of Monster Hunter: World, we're learning today that PC players are going to be waiting a long time before they get their chance to check it out. Capcom revealed today that the PC version of Monster Hunter: World isn't going to arrive until autumn 2018.
We don't have anything more specific than that autumn release window, so at the moment we're unsure if Capcom is winding up for a September, October, or November release. Any way you slice it, though, PC likely isn't going to get the game until more than half a year after consoles. Monster Hunter: World lands on Xbox One and PlayStation 4 on January 26.
In a video posted to the official Monster Hunter Twitter account today, Monster Hunter: World producer Ryozo Tsujimoto shared the news. Details on why the release will be so delayed are slim, with the accompanying text merely saying that the game "currently being optimized for PC." Beyond that, many details are still up in the air.
We're left with the promise that more will be shared later on, so hopefully it won't be too long before a final release date is set. Given the distance between now and that autumn 2018 release window, however, we could be waiting for some time yet. Are you going to hold out for Monster Hunter: World on PC, or does this announcement push you toward one of the console releases instead? Head down to the comments section and let us know!