Monster Hunter: World just set a big Capcom record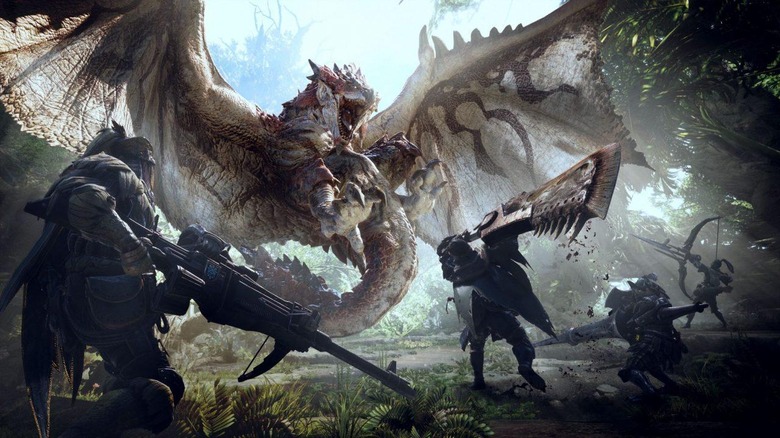 We've got a big year of big games ahead of us, but one of the largest has already launched. Monster Hunter: World was let out of the gate early on in 2018, and it looks like Capcom may have greatly benefited by launching the title during a period that is traditionally slow for the gaming industry. The company announced today that Monster Hunter: World has shipped a whopping 7.5 million copies since its launch about five weeks ago.
That, for the record, is enough to make Monster Hunter: World the most successful game in Capcom history. That's a huge milestone for any company, but it's particularly impressive when we're talking about a company like Capcom, which has been around for 38 years. After all, Capcom is responsible for a lot of beloved gaming series, including Mega Man, Resident Evil, and Street Fighter.
That a Monster Hunter game managed to become Capcom's most successful is great news for the relatively young series. It's also a good indication that western audiences are excited about the franchise, which hopefully means that we'll see fewer Japan-exclusive Monster Hunter titles as time goes on.
READ MORE: Monster Hunter World through the eyes of a new playerKeep in mind that these are only the numbers for the Xbox One and PS4 versions of Monster Hunter: World. The game has yet to launch on PC, which should be a fairly big release in its own right when you consider that it'll be the first mainline Monster Hunter game to ever launch for the platform. That will presumably translate to high sales, but then again, a lot of people could have decided to buy the game on console instead of waiting for the game to launch on PC.
We still don't know when Capcom plans to release the PC version, but we know that it won't be here until sometime this autumn. We'll see if that late release turns into a missed opportunity, but at the moment, you have to imagine that Capcom executives are very happy with World's performance. Were you one of the people that helped turn Monster Hunter: World into this smashing success? Head down to the comments section and let us know!