Monster Hunter: World gets second major update with Kulve Taroth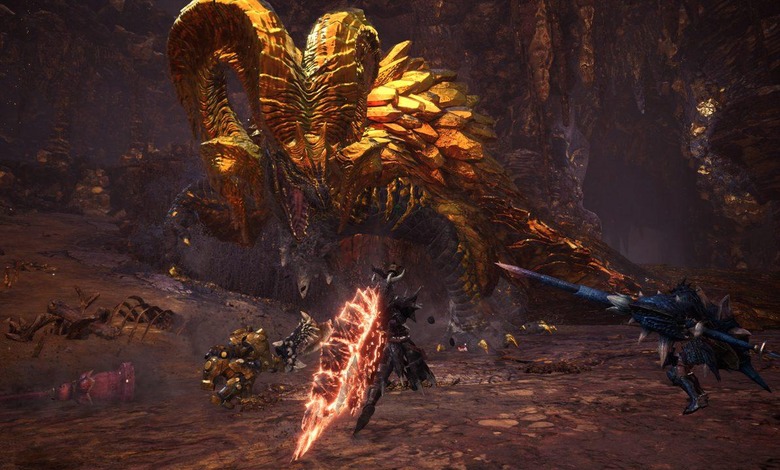 The second big update for Capcom's Monster Hunter: World arrived this week, just in time to keep players entertained with new content and features. The biggest addition, of course, is a new monster to hunt in the form of Kulve Taroth, a massive golden Elder Dragon that includes a new quest type, along with its new weapons and armor to forge. But the update, which brings the game up to version 3.00, also includes a number of quality of life improvements.
The hunt for Kulve Taroth takes place in a new quest type known as a siege, which has all 16 players in a session taking part, but with everyone still grouped into sets of four. The siege tasks these groups of players with things like gathering tracks, forcing the monster to retreat to certain areas, and breaking off parts like its horns. Each objective adds to the score and progress of the quest, which is shared among everyone in the session, and the more progress earned means better rewards for all players that participated.
Kulve Taroth is a brand new beast for the Monster Hunter franchise, unlike series mainstay Deviljho, which was included in last month's update. This means players can earn plenty of fancy new armor and weapons, all decked out in gold like the monster itself. There's also some adorable new gear for the Palico companion. Players will need to be at least Hunter Rank 16 to take part in the Kulve seige, and the quest will be available until May 3rd, however Capcom promises it will return in the future.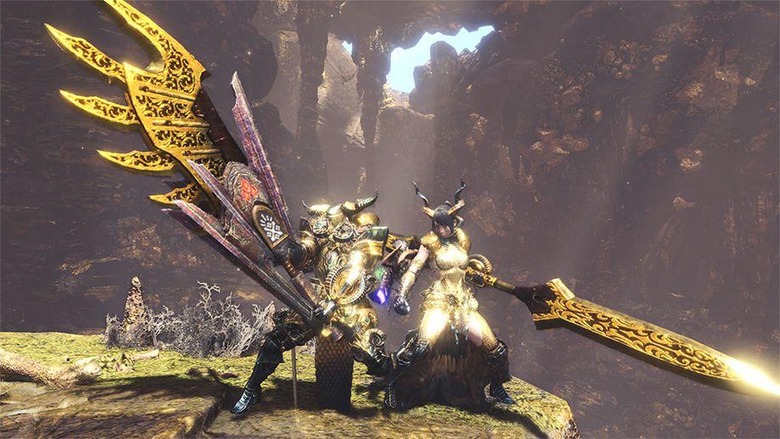 Speaking of new gear, one of the quality of life improvements is that weapons earned from the siege aren't crafted at the workshop, but instead drop as direct rewards. These "relic" weapons are gold versions of existing weapons, but featuring randomized stats for damage, affinity, and element type.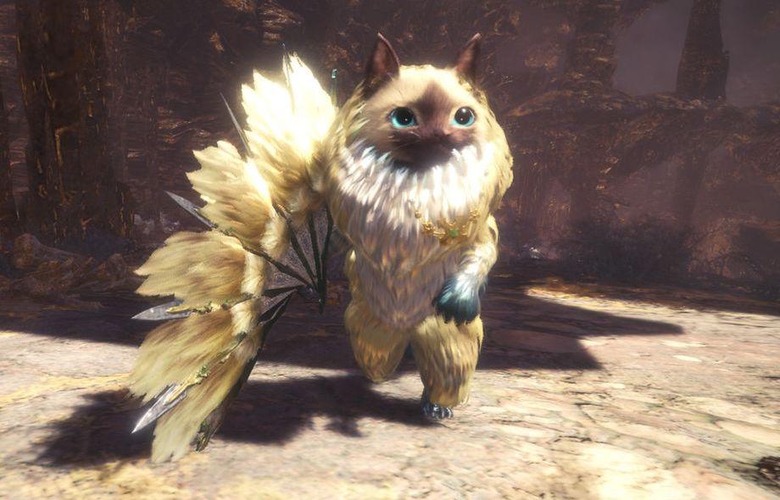 Other smaller improvements to the game including sorting options for investigations, allowing players to organize them by quest rank, reward money, and target, making it much easier to hunt for specific monsters. There's also the ability to sell trade-in items in bulk, meaning less time is spent sorting and managing the inventory.
The version 3.00 update is available now for both the PS4 and Xbox One versions of Monster Hunter: World.
SOURCE Capcom