Monster headphones hands-on: Diamond Tears, VEKTR and Inspiration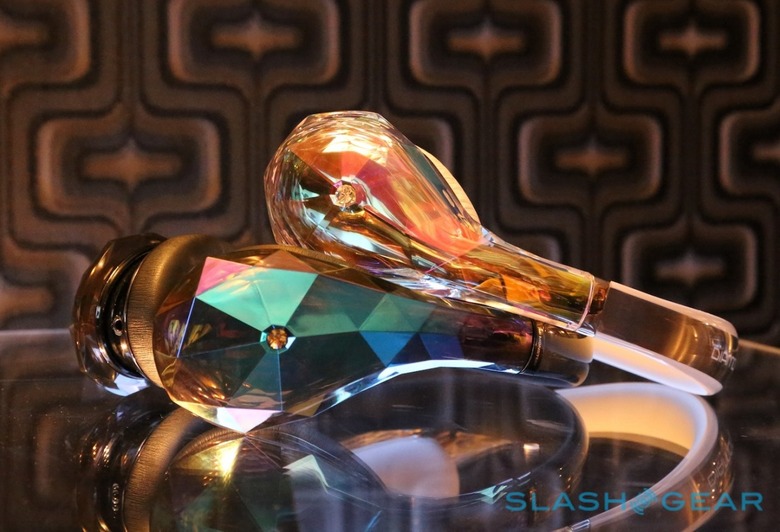 Monster announced its 2012 headphone line-up back in May, including cans borrowing style from the Stealth Fighter and some seriously ostentatious models even Lady Gaga might blanch at, and we grabbed some hands-on time today. Most eye-catching – though we're not sure we'd actually wear them – are the Monster Diamond Tears, as faceted and light-catching as the name would suggest.
They even come in a jewelry-esque box which lifts the headphones up toward you as you open the lid. So far so good – they even sound decent too – but we're glad Monster ditched their original tagline of "Edgy like diamonds, smooth like tears" as it almost sounds like a threat.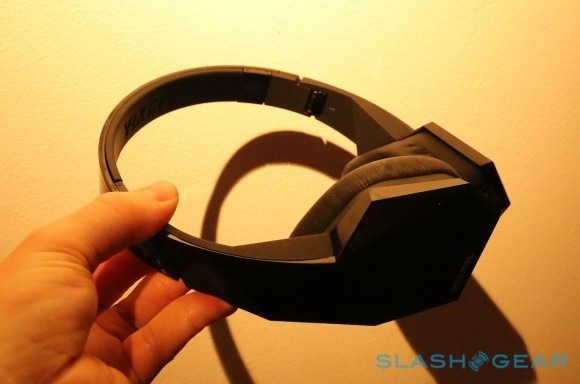 If the Diamond Tears aren't butch and manly enough for you – or if you fly a top-secret spy plane – then the Monster VEKTR with Diesel might fit the bill. Fewer facets and a lot more black plastic, they use similar internals but tuned to the fashion brand's "musical style" which, as far as we can tell, is a mixture of thumpy-thumpy and punchy treble.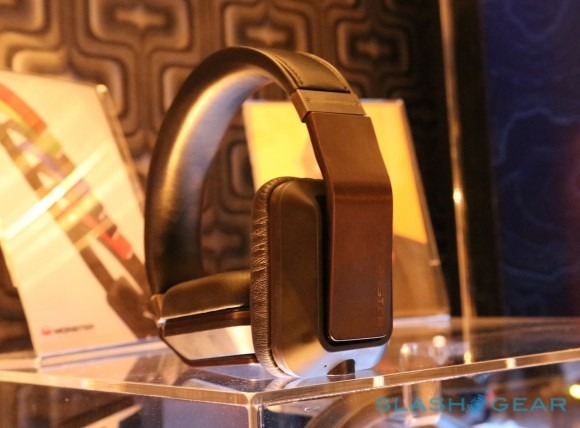 Looking almost pedestrian in comparison are the Monster Inspiration headphones, squared off and folding conveniently, with a choice of regular or active-noise-cancellation models. They feature interchangeable headband inserts, which snap into place magnetically, allowing you to replace the discrete black leather default with studded, colored or fabric alternatives. Monster will be running a promotion in the UK for the Olympics, bundling two different bands as standard and offering buyers their choice of a country-themed insert too.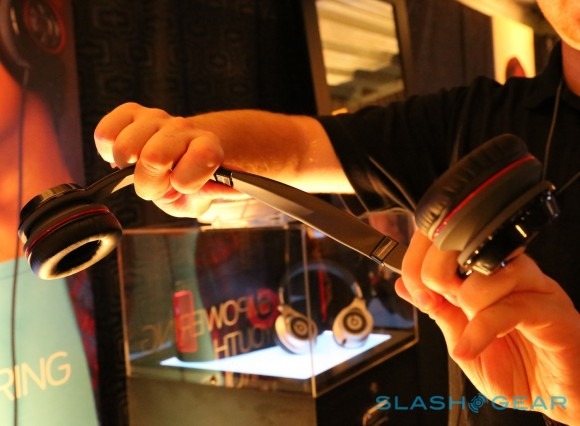 Then there's Monster's range for teens, slotting into the gap, so the company explained to us, where previously it would have been pushing the Beats Solo headphones. Both over-the-ear and in-ear options are offered; the former, rather than folding, have a "practically indestructible" headband based on the idea that most wearers tend to hang their 'phones around their neck when they're not using them, rather than putting them in a bag.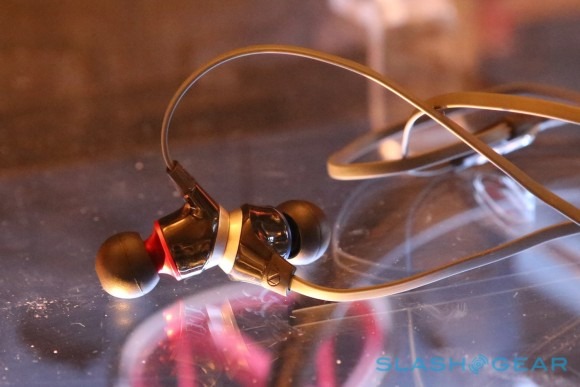 The in-ear alternative, meanwhile, has neat anti-tangle flat wires and magnetic backs that click together behind your neck, allowing you to wear the set like a lanyard.