Monster outs new headphone trio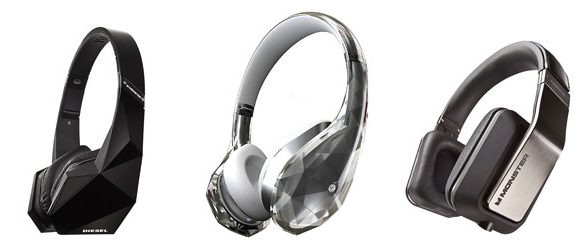 Monster has unveiled three new headphone models at the Monaco Grand Prix. Monster promises that the three new headphones deliver very high-quality audio along with a stylish design for people looking for headphones that are a fashion accessory. The headphones include the Inspiration, Diamond Tears Edge, and the VEKTR.
The Inspiration is the first set of noise canceling headphones to come from Monster in an over the ear design. Monster says the headphones are for people who travel frequently and will block out external sounds. The headphones have interchangeable headbands that come in different colors, textures, and materials. The next headphone set is called Diamond Tears featuring a clear diamond-style design.
The headphones have soft ear cushions for listening comfort and feature the ControlTalk Universal mic and remote control for smartphones. The final set of headphones is called the VEKTR and was made in conjunction with clothing brand Diesel. The headphones have the Diesel logo on each ear cup. Pricing and availability for the three new headphone models are unknown, but as with anything Monster, they won't be cheap.