Mondolithic Studios creates oil paintings of WoW characters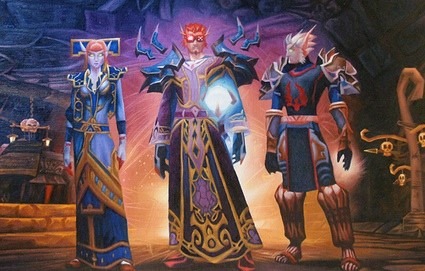 Many have heard about the Figureprints that you can enter a chance to win the opportunity to buy a figurine of your favorite WoW character. However, the odds of getting one seem so slim that it might be best to look for an alternative way to turn your character into art.
Well Mondolithic Studios creates actual oil canvases of your characters. They will create a character on your server and follow you around in your routine to see you in your element. The style of the art is slightly different from the in game style, which might be nice because if you wanted an identical copy you could just take a screen shot and print it out.
Thus far they only have a few samplings of their work and you will have to email them to get an estimate. Likely these paintings won't be cheap though, especially as much time it sounds like they will be dedicating to your painting.
[via wowinsider]