This Moleskine smart notebook syncs with Adobe Illustrator in real-time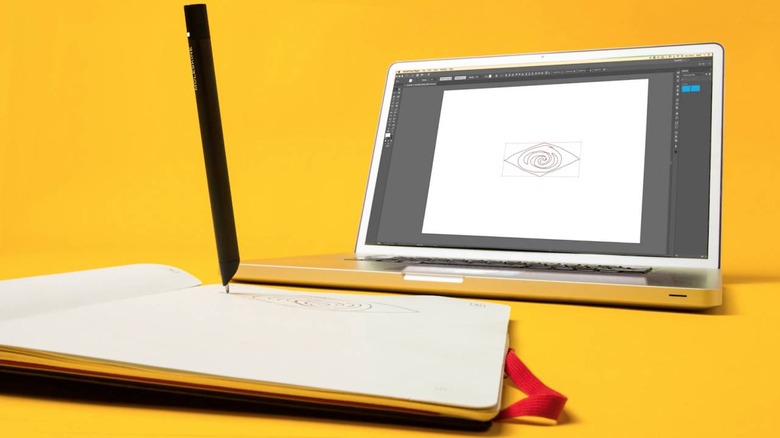 Moleskine is adding a new, even smarter notebook to its Adobe-integrated Pen+ Ellipse system, with the Creative Cloud Connected pad delivering digital versions of hand-drawn graphics in real time. The new Moleskine Paper Tablet – Creative Cloud Connected doesn't actually have a WiFi connection of its own – or, indeed, any electronics – but when used with the right stylus it can hook into apps like Adobe Illustrator.
Using the Moleskine Pen+ smart pen, that means anything drawn, sketched, or written on the new notepad is instantly reflected on-screen in Illustrator. Graphics can then be saved to the Creative Cloud as digital files, for later manipulation.
Moleskine launched the Pen+ Ellipse system back in early 2018, building on its early smart pen products. The slender stylus looks at first glance like a regular pen – albeit one with a microUSB port on one end – but wirelessly connects to a nearby phone, tablet, or laptop. When used with the special Moleskine notebooks, any doodles, notes, or drawings can be synchronized across and saved as digital versions.
What it couldn't do, until now, is real-time mirroring. With the new Creative Cloud Connected version of the Moleskine Paper Tablet, the synchronization is done in real-time, rather than when you're finished writing. Moleskine has also added Illustrator and Creative Cloud-specific "buttons" that have been printed onto the paper, and are activated by tapping them with the Pen+'s nib.
Compared to the existing Moleskine Paper Tablets, the new notebook is larger: that gives more space for drawing, as well as the new printed controls. The Creative Cloud icon, for example, saves the current file directly to Adobe's cloud storage service. Tapping an Adobe Illustrator icon toggles the mirrored drawing mode: that way, you can quickly jot down some notes without having them instantly transferred to Illustrator.
Those with an existing Moleskine Paper Tablet, however, will be able to do what the company describes as "basic mirroring" with their Pen+ Ellipse. However it won't have the direct integration with Illustrator commands. There's no Ai icon to toggle the mirroring mode on and off, for example, nor a way to quickly save files to the Creative Cloud.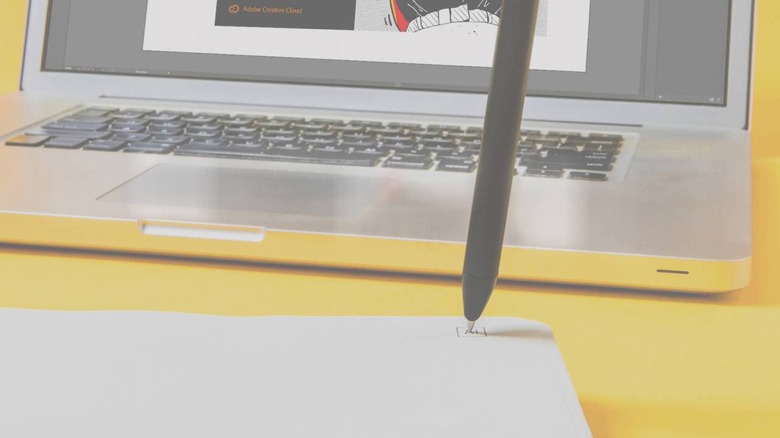 Moleskine's goal is to streamline the creative workflow, it says, preserving the feel of drawing directly on paper, but with the convenience of an instantly-produced digital version. An extension for Adobe Illustrator – available initially for macOS, with a Windows version in the pipeline – takes the sketch and turns it into a JPG or SVG file.
The Moleskine Pen+ Ellipse is priced at $179. The new Moleskine Paper Tablet Creative Cloud Connected version, meanwhile, is available now, priced at $34.95.