Moleskine Pen + Ellipse smart pen is a standalone way to digitize notes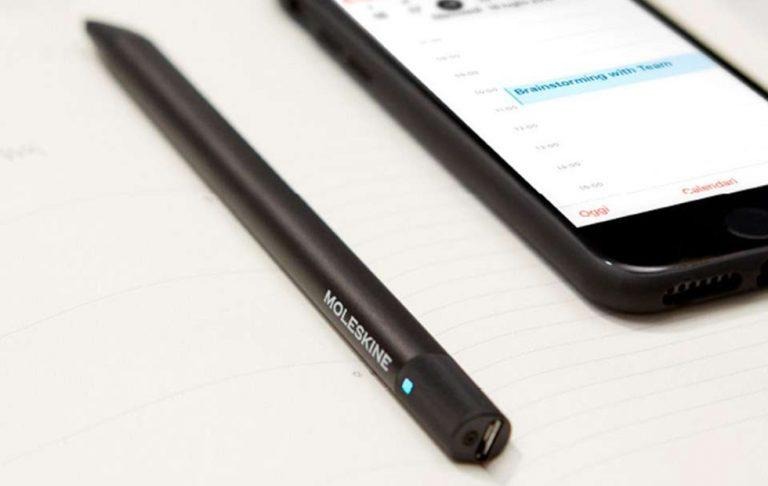 Moleskine has expanded its smart writing system with the addition of its new Pen + Ellipse product. The smart pen combines traditional ink with tech to make handwritten content compatible with modern gadgets. Anything created with the pen is automatically detected, converted, and sent to a related tablet or smartphone where it can be accessed and used digitally.
Moleskine previously launched a smart writing system product that enables users to access their doodles, notes, and other handwritten content digitally. This new Pen + Ellipse smart pen is similar, but is a standalone product to simplify things. That standalone nature, though, means users will need to use certain notebooks to get the digital convenience.
The Pen + Ellipse has a traditional design; it would be easy to confuse it with an ordinary pen if it weren't for the glowing light near the end. The cap can be clipped to any notebook cover and the ink can be refilled. Unlike regular pens, though, the smart pen features a USB port for charging an internal battery.
When used with the Moleskine Smart Planners and Paper Tablets, the handwritten content is digitized and made available through a mobile app on a smartphone or tablet. The system is able to recognize individual pages, dates, and times (with the planner), removing the burden of manually digitizing notebook pages.
Users can then pick up where they left off using the mobile device if they wish. The Pen + Ellipse smart pen is sold alongside an ink refill, the Volant XS Starter Journal, and a USB charging cable. The companion mobile app is available for Android, iOS and through the Windows Store. The smart pen is available now for $179 USD.