MOGA Pro Controller for Android Review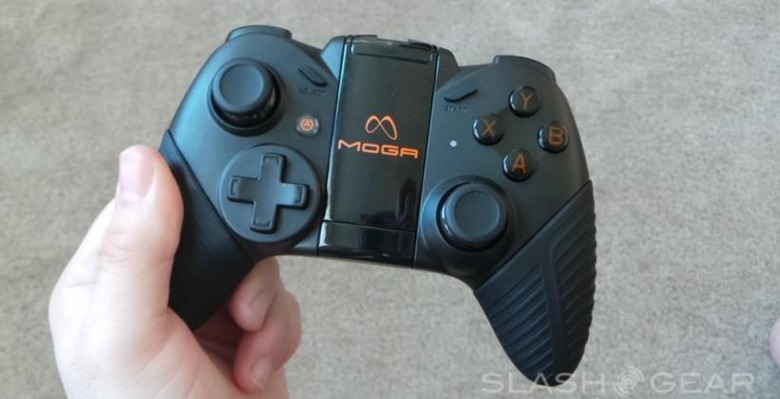 Today we've gotten our hands on the MOGA Pro controller in its final market iteration, taking a peek at how it works right here in the real world. With the MOGA Pro controller you've got everything that made the original MOGA gaming controller great with the added benefits of a completely refined build, a tablet stand for extended display size options, and a massive amount of games in the MOGA app store environment!
You'll be working with some console controller-quality controls here with the MOGA Pro, start to finish. With this controller you've got your classic XYAB buttons in the upper-right, two clickable joysticks, and a directional pad on the lower left. These controls are all hit by you with your thumbs as the rest of your fingers hold tight down below.
This device will have you tapping away with two sets of buttons up above near your index fingers – two "shoulder buttons" and two "shoulder triggers" should do the trick. Once you're connected to your Android smartphone or tablet, you have only to head to the MOGA app to see the massive amount of games available to you already optimized for MOGA Pro interaction!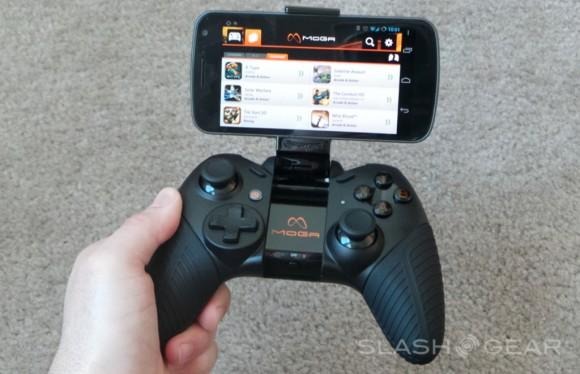 You've got games like Wild Blood, The Conduit HD, and Shadowgun awaiting you right this minute! You'll be able to connect with any Android device that has Bluetooth ready to rock and with a combination of the flip-up device holder and the in-box inclusion of a talbet holder, you'll have a harder time finding a device you can't use with it.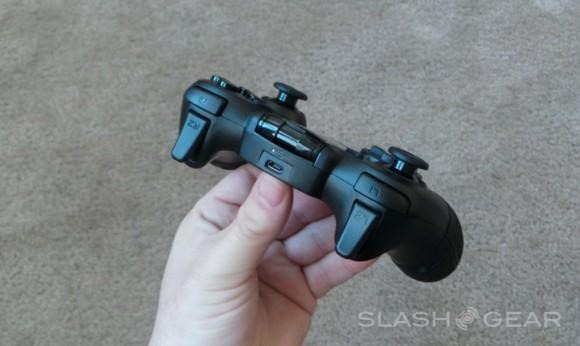 This device allow you to work with built-in controls or create custom-fitted controls for any game that supports it. You'll be playing all day and all night with a flip-on backlight toggle, switching back and forth between smartphone and tablet modes with a flip of the center clip, and the whole construction is small enough to fit easily in the front pocket of your backpack!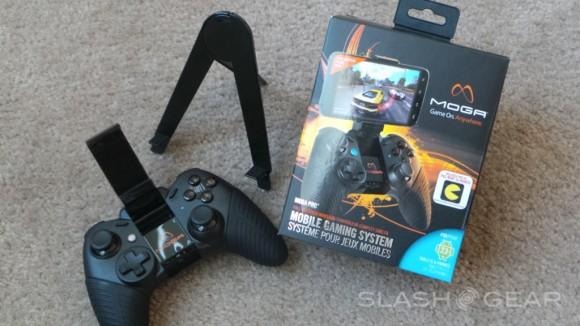 The pricetag on this device is perfectly suited to how much it's worth – just $49 USD and you'll be kicking your Android gaming experience into high gear. Have a peek at our hands-on photos above and below and bring the experience home with you sooner than later!