Modern Warfare 2 Remastered coming this year early rating reveals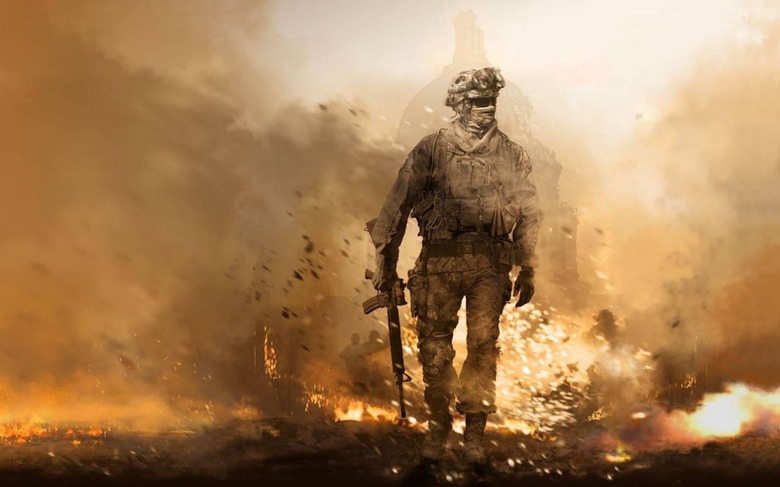 As the spring season approaches, one of the many things we can expect is the announcement of this year's Call of Duty title. It's developer Infinity Ward's turn to release the latest game in the FPS series, and it looks like fans might be getting not one but two titles this year, much like in 2016. An early rating for Call of Duty: Modern Warfare 2 Campaign Remastered was posted by PEGI, Europe's game ratings board, and then quickly scrubbed from the site.
This shouldn't come as much of surprise, as 2016 saw the first Call of Duty: Modern Warfare get the remastered treatment, but it was reserved as an exclusive bundle with that year's Call of Duty: Infinite Warfare, also from Infinity Ward. It was eventually made available separately on PS4, Xbox One, and PC in summer 2017.
It makes sense that publisher Activision would try the same strategy this year, seeing as how the first two Modern Warfare games are considered some of the best to come from Infinity Ward, in addition to 2019 marking the 10th anniversary of Modern Warfare 2. There's been no official word from Activision about this year's Call of Duty, but the fact that the PEGI rating was taken down so quickly indicates that it's most likely legit.
The inclusion of the word "Campaign" in the official title Modern Warfare 2 Campaign Remastered seems to make it clear that this will be an updated version of the single-player story only, whereas the first Modern Warfare Remastered also featured a handful of multiplayer maps from the 2007 original. PS4 players who've yet to check out the first Modern Warfare in either form, or who simply skipped 2016's Call of Duty, can get the first Remastered for free this month as part of PlayStation Plus' March lineup.