Modern Combat 4: Zero Hour arriving December 6 on iOS, Android "shortly after"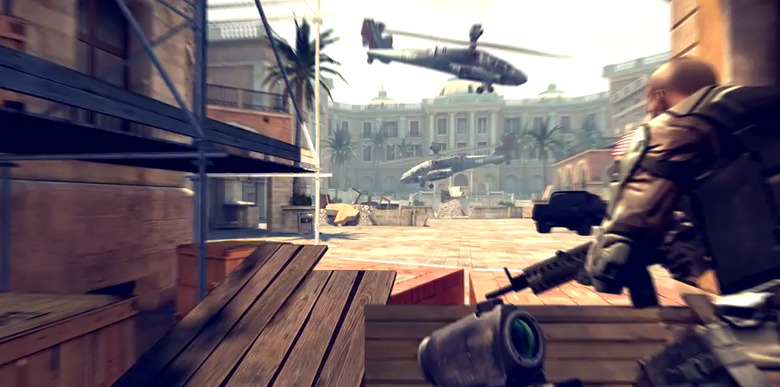 Back in September, we got our first glimpse at Gameloft's latest mobile FPS title, Modern Combat 4: Zero Hour, in the form of a trailer. Needless to say, we were pretty excited about it, and finally, Gameloft has announced that the new game will be releasing this Thursday, December 6, on iOS, while Android devices will get it "shortly after."
Gameloft confirmed the news on Twitter, and we're not really sure why the Android version is getting delayed, nor do we know when it will eventually be released. We're guessing only a couple days after the iOS release, but it's all a guessing game so far. Either way, after months of waiting, we finally know when the new title will be out.
Gameloft's Modern Combat series has always been the closest alternative to games like Call of Duty, but on Android and iOS. The first three installments of Modern Combat have been some of the best first-person shooter games to reach mobile devices, and the fourth sequel promises to be even greater, with "exceptional graphics, a AAA campaign and a greatly-improved multiplayer mode."
Of course, the release of Modern Combat 4: Zero Hour will see some heavy competition starting right on release day, since that will be the same day that Grand Theft Auto: Vice City releases. Coincidence? Maybe, but the biggest problem is which game to play first once Thursday rolls around. It'll be a tough choice.