Modem shipments in decline as tethering becomes popular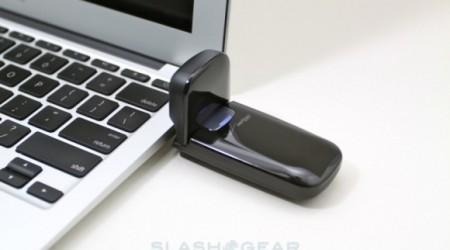 Smartphones replace a lot of various devices we no longer find a need for. Cameras, home phones, music players, and now — modems? According to research firm Strategy Analytics, smartphones are rapidly taking the place of our modems, too. Shipments of modems are expected to decline 24% by the end of the year, not surprising after a 17% dip in shipments last year. Since 2010, Strategy Analytics says the market cap for modems has been cut in half, but it's not doomsday just yet.
Strategy Analytics claims that the decline of the PC market, coupled with the rise of mobile devices, is severely hindering modem shipments. As we edge toward using our smartphones as tethering devices, modems are becoming less relevant.
the research touches specifically on embedded modems in computers and takealong modems you'd plug into a computer. But modem shipments may also be in decline due to modem/router all-in-one devices, too (usually called hotspots). The slowdown in shipments may also be due to hardware simply lasting longer, and our reluctance to upgrade from aging equipment.
Proliferation of free WiFi here in the US can also be credited for our disinterest regarding new standalone modems.
Moving forward, modems seem to be readying themselves for the future, too. Most new standalone modems are capable of very decent data transfer speeds, making them adequate for our data needs for quite some time. On the opposite end of the spectrum, Qualcomm's new mobile modem is capable of 450Mbps speeds, making that tethering option a much more attractive option.
Via: PC World