Qualcomm's new modem capable of 450Mbps download speeds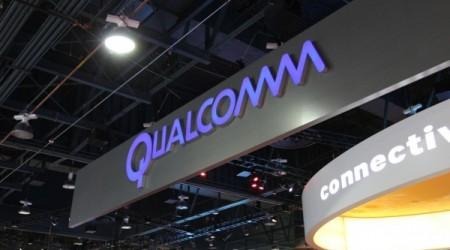 Class-leader Qualcomm has just announced their newest LTE modem, and it's a doozy. As we edge closer to the gigabit Internet age, Qualcomm is outpacing smartphone technology and capabilities. Their latest is a Category 10 Gobi model, capable of 450 Mbps download speeds. That's about 1.5-times faster than a Category 6 LTE modem, which tops out at 300 Mbps. In addition to the lightning-quick download, Qualcomm has also tweaked envelope tracking, which will keep the modem operating at peak efficiency.
The 9x45 modem supports up to 60 MHz 3x CA in downlink, and 40 MHz 2x CA uplink. In addition tot he 450 Mbps download, you'll be able to get up to 100 Mbps upload speeds. Qualcomm is also supporting DC-HSPA, EVDO, CDMA 1x, GSM and TD-SCDMA, as well as all major RF bands and combinations. LTE,, VoLTE, and LTE Dual SIM are also supported.
The new Category 10 modem has a 30% smaller board area, too, thanks to the 20nm process. Coupled with advanced envelope tracking, the chipset will run cooler, and use less power as well.
Qualcomm isn't announcing a timeframe for availability, only saying their customers are sampling them now for inclusion on devices next year. We may even find this modem on the next crop of Snapdragon SoC from Qualcomm, which will hopefully come available before the next wave of flagship devices starts to roll out.
Source: Qualcomm