Modder brings Pokemon Go to the Dreamcast VMU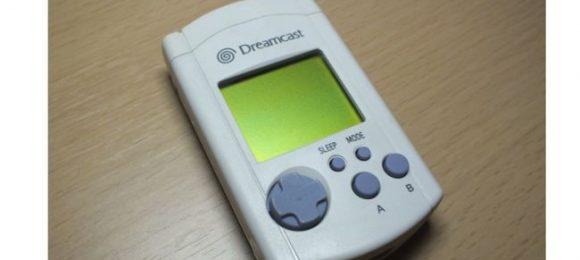 Those of you who ever spent any time with the Sega Dreamcast console likely remember the system's take on the memory card: the VMU. Short for "Visual Memory Unit," the palm-sized device plugged into the controller, often displaying extra information during gameplay, and when the rare title supported it, could also be used as a stand-alone unit to play mini-games on the go. Now, over 16 years later, someone is trying to make a VMU-compatible version of Pokemon Go.
The Dreamcast's VMU features a 48x32 pixel monochrome LCD, four buttons and a D-pad, and an 8-bit CPU. While advanced in 1999, it doesn't compare to our smartphones today with big touchscreens, GPS, and cameras. And yet, somehow, coder "guacasaurus_mex" has announced a project that will see him try to fit Pokemon Go on the little peripheral.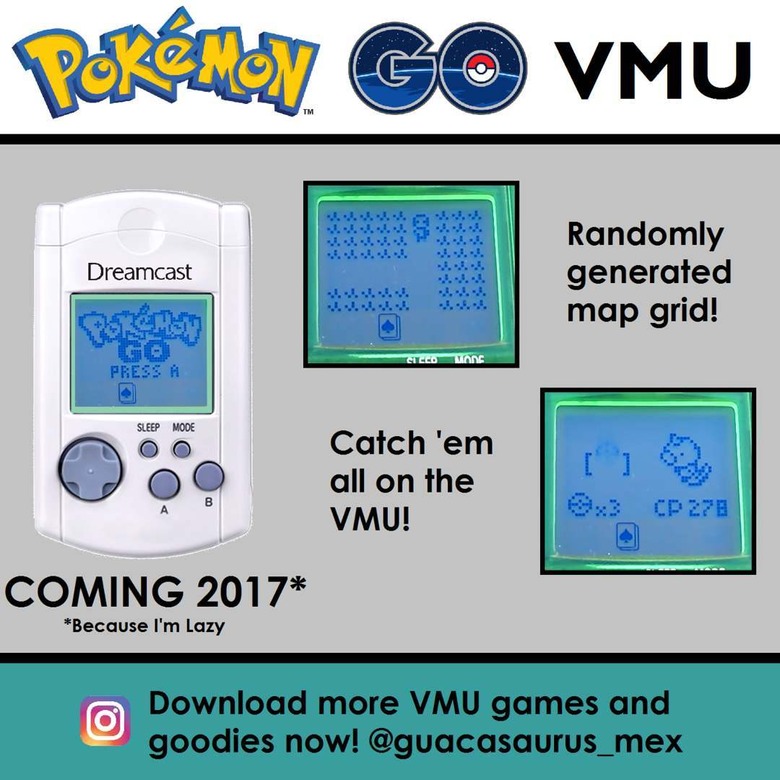 Guacasaurus_mex is already experienced at homebrew creations for the VMU, having already released a port of the now-ancient mobile game Flappy Bird, in addition to his own original creation. The coder is aiming to release his take on Pokemon Go sometime next year, complete with a randomly generated map and even timing-based button presses in order to mimic the Pokeball flinging we do with our fingertips.
The good thing about the game being released next year is that it leaves plenty of time to track down and purchase a VMU for cheap online. The wait will surely be worth it, however, and we all know the Pokemon Go phenomenon will still be going strong in 2017, right?
SOURCE guacasaurus_mex/Instagram, ArsTechnica