ModBook Delayed But Gets More Powerful Innards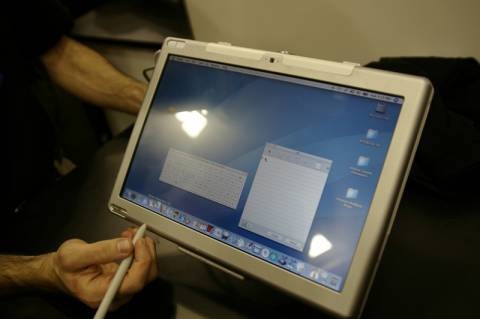 If you'd been wondering what had happened to the ModBook tablet – a butchered MacBook turned into a highly-covetable pen-controlled device – then you'll be pleased to hear that, while OWC/Axiotron have missed their initial delivery estimates, they're planning to ship completed units (with upgraded innards at no extra cost, in fact) by the end of June.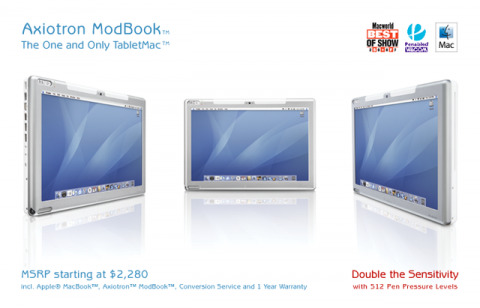 Thanks to an email sent out to preorder customers, we know that – in line with MacBook upgrades – the base spec is to be either a 2GHz or 2.16GHz CPU, 2GB of RAM (with 3GB as an option), Seagate Momentus 7200.2 160GB hard-drive (with a 250GB, 5400rpm drive available for space-junkies) and the option to exchange the optical drive for an additional hard-drive.  That means potentially 500GB of storage, albeit using the slower, 5400rpm drives.
Pressure sensitivity has also been doubled from initial specs, up to 512 levels, so the performance of the ModBook as a graphics tool will be even better than as seen in the demo video.
Prices remain the same as before.
ModBook [via jkontherun]