MobileMe Users Migrating To iCloud Get 25GB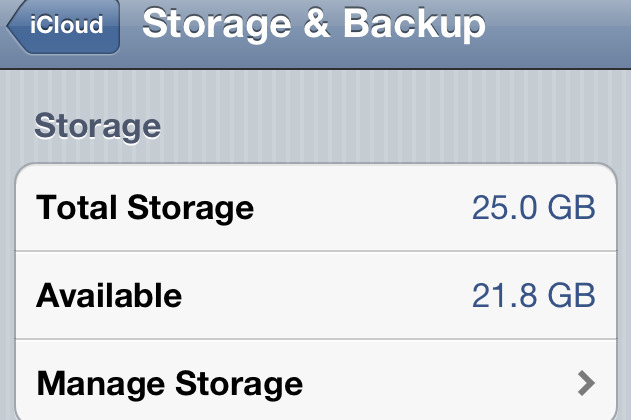 When Apple announced the iCloud at WWDC 2011, it also revealed that its MobileMe syncing service would be shutting down. Although the core services of MobileMe will be rolled into the iCloud, there are still certain features that will no longer sync due to the transition. To make things better, Apple may be offering MobileMe users 25GB right off the bat when they migrate to the iCloud.
According to 9to5 Mac, Apple has revealed that MobileMe users will retain their MobileMe storage when their account transitions to an iCloud account. The 20GB of storage that MobileMe users pay $100 a year for will be added on to the 5GB of free storage that comes with iCloud accounts giving them a total of 25GB of storage. But this isn't indefinitely.
Apple has already made it known that MobileMe will shut down on June 30, 2012. The 25GB plan will expire on this same date when MobileMe users will have to renew at a cost of $40. They can also opt to upgrade to a full 50GB plan. Apple revealed the pricing for additional iCloud storage last week when it opened up the iCloud web portal to developers.
[via Ars Technica]