iCloud Pricing Details Leak For 10GB, 20GB, And 50GB Extra Storage Options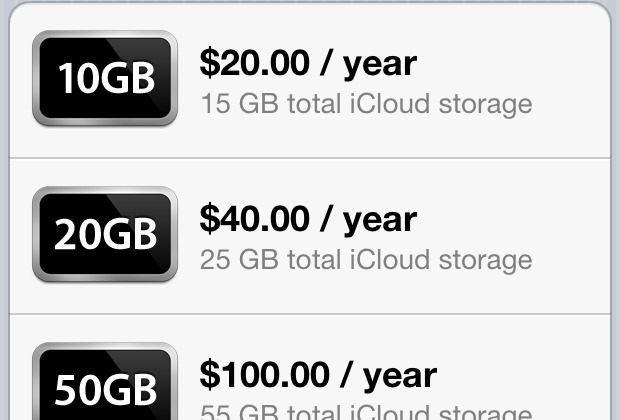 Apple's much anticipated iOS 5 and iCloud, unveiled at WWDC 2011, are promised for a September launch. And with only one month away, Apple has opened the doors to its iCloud.com web interface for developers. The website launch is still in beta and revealed not only several web apps, including Mail, Calendar, and Contacts, as well as an interesting iOS-based interface, but also revealed the storage and pricing options for the upcoming iCloud service.
When the iCloud was announced, it was said to offer up to 5GB of free storage in the cloud, but little was said about whether the service would offer additional storage, and if so, how much that would cost. Today, we find out that the there will be three additional storage options for iCloud users, which are added on top of the 5GB of free storage.
For $20 a year, you can add an extra 10GB of storage for a total of 15GB in the iCloud. For $40, you can add another 20GB, while $100 will allot you an extra 50GB. Additionally, the images stored and synced in Photo Stream via the iCloud do not count towards your total storage. Sound reasonable?
[via 9to5 Mac]