MobileMe online-only shift detailed by leaky Genius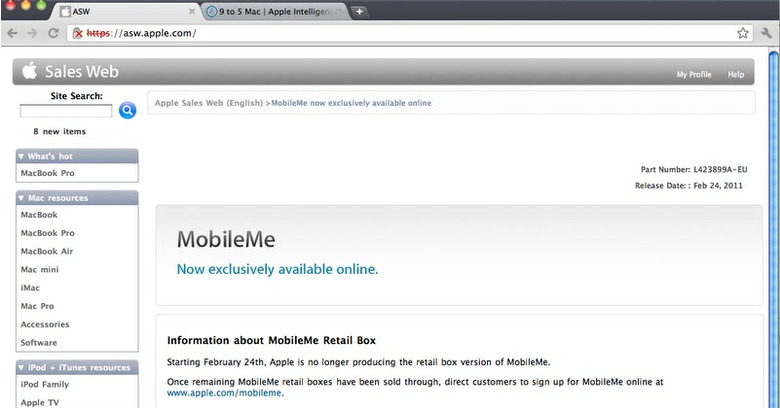 A leaked screenshot purportedly from Apple's internal systems has confirmed that MobileMe is transitioning to be available exclusively online. Rumored earlier this week, as part of broad sweeping changes to the Apple backup and remote access service, the information sent by an Apple Genius to 9 to 5 Mac suggests that once the the remaining MobileMe retail boxes have been sold, customers should be directed to the website instead.
Currently, the site only offers a free trial of MobileMe – after which you can pay $99 per year for an individual subscription or $149 per year for a family pack – but we're expecting that to change as retail packages dwindle. Actual production of those boxes ended yesterday, February 24, though it will likely take some time for the final units to move through the retail chain.
Apple is expected to add geo-tagging, location based check-ins and video-streaming capabilities to MobileMe, in an attempt to make the online service more competitive with social networks and other sites.
[via The Next Web]