Mobile Payments heat up: Android Pay coming, Apple Pay growing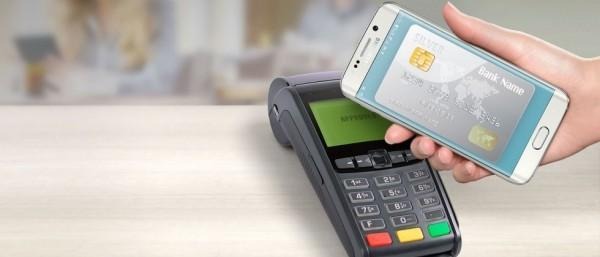 In less than a day, Google I/O will commence, and with it, the expected full announcement of Android Pay. A few weeks after that, Apple is also expected to reveal improvements to its own Apple Pay system. The mobile payment competition is about to get heated and the market even more crowded. But even with two, or three if you count Samsung, industry giants paving the way, analysts foresee substantial bumps in the road for the payment system that is sometimes described as a solution in search of a problem.
This isn't Google's first attempt at a mobile payment system of its own. Launched in 2011, Google Wallet was fraught with problems, which forced the search giant to rethink its strategy. Now wit the weight of Android behind it, the new Android Pay might finally be its salvation. According to insiders, Android Pay's main focus will be, of course, letting merchants get paid via credit cards using their mobile apps. At the same time, it will also tie in to retailers' loyalty programs. Google Wallet, however, will continue to live on but with a different role as a peer-to-peer mobile payment feature.
Apple Pay might have had a few months head start but it's far from perfect. It's scope is practically limited only to the very recent iPhones and it suffers the same restrictions of NFC-based payment systems. Google, on the other hand, has far greater reach through the myriad of Android devices in the market, though this strength might turn out to be a security and stability nightmare instead. Apple Pay was also noted to be lacking in the loyalty rewards department, a feature that Apple tipped to announced at WWDC in June.
Apple's, and now Google's, involvement in mobile payments could give the industry a much needed boost, at least in popularity, but it might still not be enough to make it a household name. Credit Cards are still convenient and even cash has its own merits. Mobile payments remain simply hi-tech and sometimes eccentric supplements to these other payment systems. Their novelty also doesn't inspire much confidence yet.
And for a relatively small and young market, having too many giant players could suffocate, if not oversaturate, it. Samsung has already joined the fray with Samsung Pay and the technology it acquired from LoopPay. eBay is spinning off PayPal to focus more on this market segment. And there are even older players like Square and Stripe, who will undoubtedly feel the pressure of new competitors. Yes, mobile payments are about to get more interesting and more competitive, but it might take some time before they actually become commonplace.
SOURCE: New York Times