Mobile advertiser claims to offer Flash ads for iPhone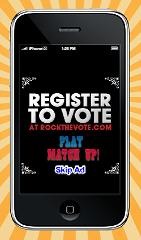 A mobile advertising platform is claiming to be able to offer Flash adverts on the iPhone, although the method by which they do so is unknown.  Greystripe offer advertisers standard IAB-format flash adverts and "tailgate" games, in which promoted content is added into downloadable content.
According to Greystripe, they now have a number of "Flash creation tools" for the iPhone which can offer advertisers "all of the creative power of Flash" on the handset.  This seems to be differentiated from the in-game adds, which presumably merely resemble true Flash titles.  However the company's exact methods are unexplained.
Apple has long been criticised for not including support for Flash on their cellphone.  Various rumors have circulated about the readiness of a suitable client by Adobe, held back by Apple themselves.
Press Release:
Flash Finally Launches on the iPhone via Advertising Units by Greystripe

Online IAB Standard Flash Ads and New "Tailgate" Games Can Be Instantly Extended to iPhone Audiences

SAN FRANCISCO–(BUSINESS WIRE)–Today Greystripe announced that they will now be offering advertisers the ability to target the iPhone audience for the first time through rich media ads including Flash IAB medium rectangles and game-in-game (or "tailgate") ads. The largest ad-supported applications and games network has made marketing to the iPhone mobile audience turnkey for agencies, digital media buyers and brands by supporting online ad servers like Google's DoubleClick and Microsoft's Atlas.

"Greystripe's rich media ads performed extremely well for us," said Michelle Mayorga, Mobile Director at Rock the Vote, a Greystripe advertiser. "Advertising in the iPhone with highly engaging ads was perfect for our mission to build the political power of young people because the iPhone reaches a highly targeted demographic."

In an effort to make it easier for the online media buyer to purchase mobile, Greystripe has brought creative power to the iPhone with Flash creation tools. Each of Greystripe's new ad formats are focused on consumer engagement:

GS.Impact – offers all of the creative power of Flash on an iPhone, allowing brands to extend any online advertising campaign directly into mobile

GS.Tailgate – offers the ability to create miniature advertiser-branded games in Flash and place them before, during or after existing iPhone games

Actions for all of Greystripe's ad formats include branding, click to YouTube, iTunes, maps, App Store, data, call, audio, survey and canvas.

"Mobile has long been in need of a scalable advertising model and Greystripe's new ad formats resolve that issue on the iPhone," said Michael Cai, Director of Digital Media and Gaming at Parks Associates. "Using the iPhone's revolutionary platform, Greystripe has solved the serving, reporting, third-party tracking and, best of all, ad creation problems that have plagued the mobile advertising industry since inception."

An April 2008 Screen Digest report forecasts that the market for rich media advertising on mobile will reach $2.79 billion by 2012. The report also states that mobile game ad formats will provide a valuable source of innovative marketing opportunities for brands aspiring to connect and interact with their customers1.

"Greystripe is looking to address the lack of advertising standardization in mobile by committing to IAB online formats," said Michael Chang, CEO and Co-founder of Greystripe. "We have made it easy for advertisers by removing barriers to execution. Brands like Jeep, RadioShack, New Line Cinema, Rock the Vote and Yahoo! have seen strong results."

1http://www.screendigest.com/press/releases/press_releases_29_04_2008/view.html

About Greystripe

Greystripe is the rich media advertising platform for mobile. Greystripe's product suite enables brand advertisers to communicate their brand message with a unique mobile audience, publishers to gain advertising revenue by serving ads through their games, and consumers to play high-quality games for free. Greystripe's in-game advertising system is protected by a broad array of patents pending and currently serves ads into more than 900 game titles from 100 publishers supporting over 1,400 handset models. Greystripe reaches millions of mobile game players by powering over 120 Catalog distribution partners, through its online portal GameJump.com, on the mobile Web at wap.gamejump.com, and through the iPhone App Store. Greystripe was named an AlwaysOn Global 100 winner in 2008, Red Herring Global 100 winner in 2007 and the Under the Radar Best in Show: Mobility winner in 2006.