Mitsubishi US turnaround hinges on crossovers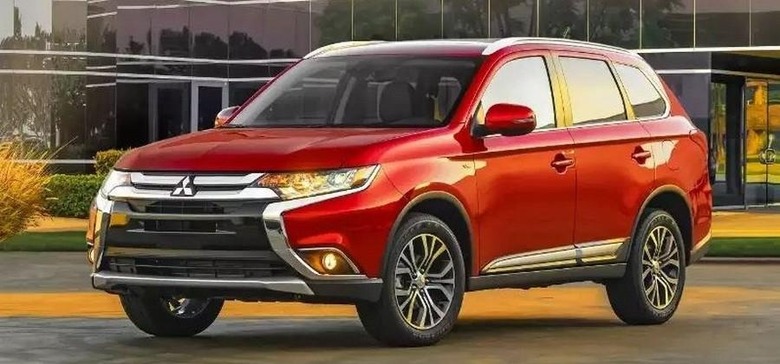 Many people have had Mitsubishi on death watch for a while as sales sagged in the US and abroad. The automaker has retired its lone performance car with the Evo going away after this year. Mitsubishi execs aren't planning for a next generation Lancer at this time, which is the car the Evo was based on. What executives are planning on focusing on for the company's US turnaround are crossover SUVs with hybrid power.
Mitsu plans to unveil a small crossover styled more like a coupe sometime after fall 2017. The new vehicle will slot into the space between the Outlander and Outlander Sport. A new Outlander is due to land after 2017, the latest version was spied not long ago at the New York Auto Show.
The next-gen Outlander Sport is expected to land in 2019. The three crossovers are expected to get version with electrified drivetrains alongside the standard gas versions of the cars. The Outlander and new crossover will get plug-in hybrid versions according to Mitsubishi execs.
Crossovers are a huge deal for Mitsubishi as 58% of its US volume are crossover vehicles. Mitsubishi has seen sales in the US climb this year to the tune of 25% with 80,683 vehicles sold through October in the US.
SOURCE: Autonews