2016 Mitsubishi Outlander unveiled at 2015 New York Auto Show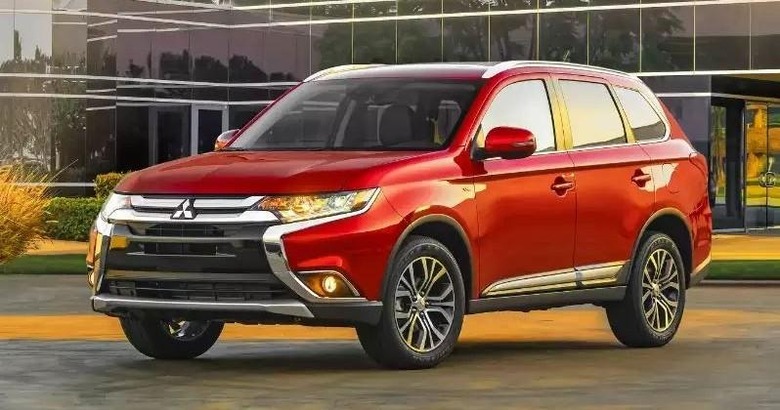 Mitsubishi has taken the wraps off its newest Outlander at the 2015 New York International Auto Show, revealing a combined total of more than 100 improvements. The auto maker has called this a new era for its brand, at least in relation to "style, refinement" and the driving experience owners get. This is a seven passenger crossover, and says Mitsubishi, it "literally" is like an all-new model, not a rehashed and updated version of the past Outlanders (though that is, of course, what it is).
Mitsubishi says the upcoming Outland is the first of its models to show off the maker's "new design language", and that this includes changes both to the exterior and the interior. The 2016 Outlander, for example, including Mitsubishi's Dynamic Shield front design concept. The suspension has been designed, there's improved "structural rigidity", dynamic front suspension that is new, and rear differential dampers.
Check out the SlashGear Cars Hub for more auto news!
The quality of the ride experience is also better than in previous iterations, not the least of which is due to better weather stripping and a noise isolating windshield, the use of electric power steering, additional sound insulation, and new trim in the engine compartment. The front fascia/fenders, headlights, lower door sections, rear fascia, tail lights, and more have all been redesigned.
As far as the interior goes, the seating surfaces and steering wheel, folding seat in the back, accent trim, and more have also been redesigned. There's the inclusion of Adaptive Cruise Control, Forward Collision Mitigation, and Lane Departure Warning among other safety features. No word yet on pricing or availability.
SOURCE: PRNewswire