Mitsubishi, NVIDIA & Aspen to produce 3D home cinema package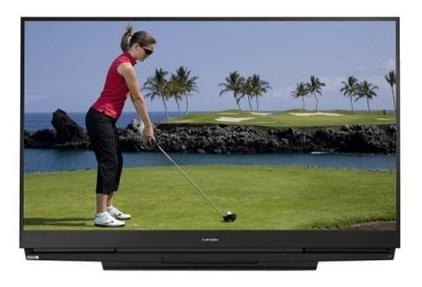 There've been a few 3D TVs and displays in the press recently, some requiring special glasses and some not, and today Mitsubishi, NVIDIA and Aspen Media Products have announced their collaboration on a home theatre system offering straightforward access to both 3D hardware and content.  Based on the Aspen Media Server, basically an HTPC with huge storage capacity and 1080p high-def graphics, the new range will use NVIDIA's GeForce FX Go graphics (and specifically their 3D stereoscopic capabilities) together with Mitsubishi's 3D-ready Home Theater HDTVs.
Mitsubishi will launch several new HDTVs this year, including three 73-inch models along with 60-inch and 65-inch sizes.  All will feature both 3D and 1080p visuals.  Meanwhile, Aspen will handle the HTPC and on-demand media distribution, including 3D content such as movies, live events, concerts and sports. 
NVIDIA's system, unlike say WOWvx, requires the viewer to don special 3D glasses.  The GPU renders two separate views of the content, each of which is seen with a different eye. 
None of the three companies involved have suggested an availability date or price for the technology or, presumably, package of different hardware that they'll be putting together.
Press Release:
Mitsubishi Digital Electronics America Announces Strategic Relationship with NVIDIA Corporation and Aspen Media Products

Mitsubishi Spearheads Complete 3D Solution for the Home

IRVINE, Calif. — June 23, 2008 — Mitsubishi Digital Electronics America, Inc. today announced a strategic relationship with NVIDIA® Corporation and Aspen Media Products, LLC, to provide the first complete 3D solution for the home entertainment market. For the first time ever, high-value 3D content will become available to the consumer at home in one convenient package.

"Mitsubishi, a leader in large screen HDTV, NVIDIA, a major force in the entertainment graphics market and Aspen Media Products, an innovator in media server technology, have each developed unique technologies that take us to the next level in realizing the dream of 3D home entertainment," said David Naranjo, director of product development, Mitsubishi Digital Electronics America. By combining the strengths of these three market leading companies, 3D in the home is now ready to become an exciting reality."

For years, NVIDIA's successful GeForce FX Go series of graphics processing units (GPUs) have delivered breakthrough 3D imagery primarily for the PC Gamer. Its GeForce 3D stereoscopic technology is a driver for Windows Vista®, which renders two views for stereoscopic display systems to show depth with Microsoft® DirectX® games. The 3D stereoscopic driver is compatible with all GeForce 7 series and higher GPUs, which in turn are compatible with Mitsubishi's 3D-ready Home Theater TVs.

"NVIDIA is extremely excited about its strategic relationship with Mitsubishi and Aspen Media Products, and is fully committed to bringing 3D technology to the home entertainment market," said Ujesh Desai, general manager, NVIDIA Corporation. "This is an unparalleled industry first, and we are proud to play a key role in providing a complete 3D home entertainment solution to the consumer."

Aspen Media Products focus is on the integration of best-of-breed products and services that enhance the user experience, and the delivery of best-in-class technology to marry entertainment with simplicity.

"The Aspen Media Server has delivered on-demand music, movies and other entertainment programming to the home since its introduction. Now with the increased production of 3D content such as movies, live events, concerts and sports, the Aspen Media server provides an ideal platform to deliver the latest in 3D entertainment technology to the consumer," said John Oliver, chief executive officer, Aspen Media Products. "We are excited to work with two great industry leaders, Mitsubishi Digital Electronics America and NVIDIA, to bring this amazing new solution to consumers."

Mitsubishi's entire product line of Home Theater TVs feature 3D-ready technology. The company continues to lead the competition with the largest Home Theater HDTV available at 73". This year's product line includes three new 73" models along with 60" and 65" sizes – all featuring thinner frames, increased brightness and 3D-ready capability. Mitsubishi's 1080p Home Theater TVs provide unparalleled picture quality that far exceeds competitive displays, and deliver an optimal experience to enjoy the new generation of 3D home entertainment.

About Mitsubishi Digital Electronics America, Inc.

Mitsubishi Digital Electronics America, Inc., an Official Sponsor of The PGA TOUR, manufactures and markets a comprehensive line of premium quality 1080p DLP® HDTVs and 1080p LCD Flat Panel HDTVs. Recognized as the world leader and innovator of large display high-definition televisions, Mitsubishi Digital Electronics America builds products that lead the industry in quality, performance and ease-of-use. For more information about Mitsubishi Digital Electronics America, Inc., please visit: www.mitsubishi-tv.com

About NVIDIA Corporation

NVIDIA (Nasdaq: NVDA) is the world leader in visual computing technologies and the inventor of the GPU, a high-performance processor which generates breathtaking, interactive graphics on workstations, personal computers, game consoles, and mobile devices. NVIDIA serves the entertainment and consumer market with its GeForce® products, the professional design and visualization market with its Quadro® products, and the high-performance computing market with its Tesla™ products. NVIDIA is headquartered in Santa Clara, California and has offices throughout Asia, Europe, and the Americas. For more information about NVIDIA Corporation, please visit: www.nvidia.com

About Aspen Media Products, LLC.

Much like the Aspen tree becomes a forest from one seed, Aspen Media Products has grown from one idea into a matrix of best-of-breed technologies. Previously named Cutting Edge PC's, with a focus on building Media Servers, Aspen Media now focuses on the complete Digital Lifestyle. We have spent over 8 years researching the Home Theater, Home Automation and Digital Media markets. Paying close attention to the consumer and technology, we have closed the gap in today's digital market. We have focused on best in class entertainment, home management and control. Our Team is made up of Computer, Home Theater and Home Automation industry experts. In each area we have certified technicians and customer oriented professionals. Our partners range from Microsoft and Seagate to Cortexa, Video Giants and HAI. For more information about Aspen Media Products, LLC, please visit: www.aspenmediaproducts.com