Many modern workers, especially the so-called "knowledge workers", carry around a PC laptop or MacBook with them every day. Few probably consider how they're carrying those in their bags until it's too late. While there is no shortage of laptop bags, cases, and sleeves in the market, few can boast of being exquisitely designed in addition to being protective. One of those few is The Spec from Mission Workshop, created to fit inside most of the company's beautiful yet rugged bags or even by its lonesome self.
When you're paying premium for a laptop, it's only fitting that you shouldn't skimp on protecting that not so cheap investment. At the same time, it would contrast a bit too much if your premium-looking brushed metal portable was encased in a tank twice its size and weight. The Mission Workshop The Spec was designed to do both, hugging your laptop snuggly and still look great while doing so.
The Spec's exterior is designed to match Mission Workshop's bags. That's no accident since it is an internal laptop sleeve that can fit into the company's many rucksacks or cargo bags, like the Fraction, Sanction, Fitzroy, Rambler, Vandal, or R2/R6/R8. Of course, ti can be used on its own or put it inside any bag, like Mission Workshop's own The Radian pack that we recently reviewed.
The Spec is fully lined inside with an external front pocket for holding accessories and charging cables. There is a top flap that can be folded closed to completely secure the laptop inside or left open for quick and easy access. There's also a strap on the back that will let you securely pull The Spec out from the bag.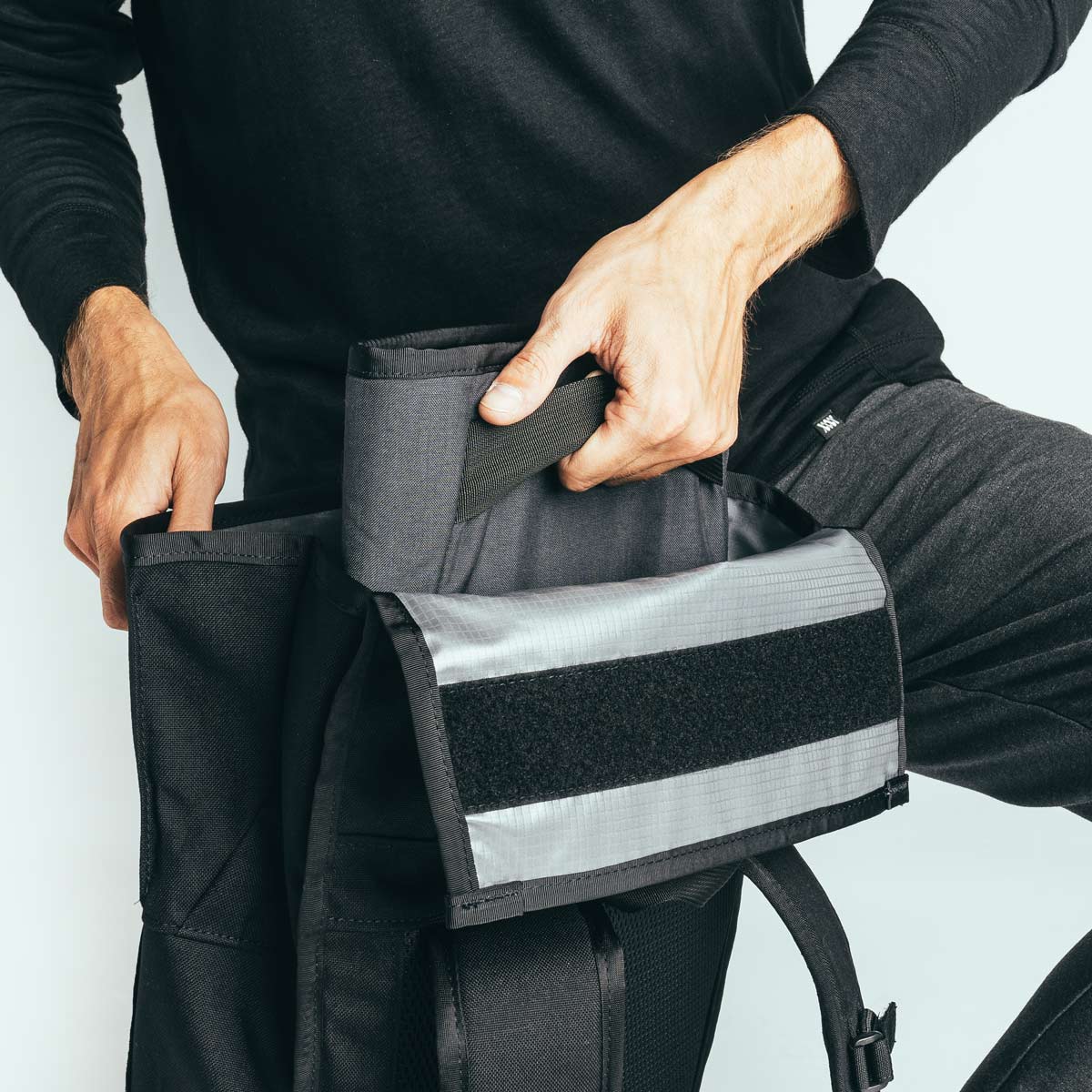 The Mission Workshop The Spec internal laptop sleeve comes in two sizes, with the small size big enough to fit most 13-inch laptops and the bigger option for laptops up to 15.5 inches in sizes. The two are priced $60 and $65, respectively. It might be pricey but, like the conclusion we reached from our The Radian review, it's a worthwhile investment to secure your other more expensive investments.