Misfit Vapor 2 gets GPS, NFC and two sizes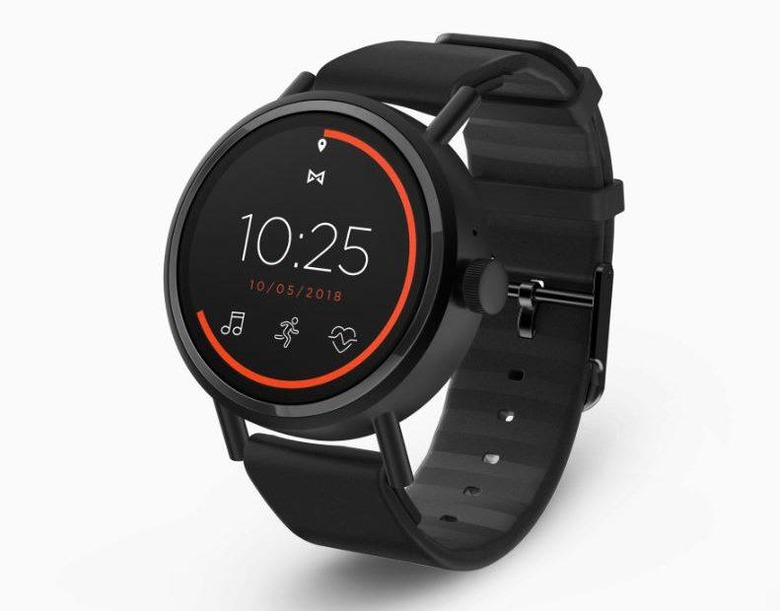 It seems that Misfit found some success with the Vapor, because today the company announced the Vapor 2. The first Vapor launched nearly a year ago, and the newer Vapor 2 has some things in common with its predecessor. For instance, if you own an original Vapor, then some models of the Vapor 2 will look instantly familiar.
That isn't necessarily a bad thing, though, because the original Vapor had a rather sleek look to it. Like many other smartwatches these days, the Vapor 2 tries to blend the capabilities of a smartwatch with the aesthetics of a traditional watch, at least in some of its models. Users will have the option of either 41mm or 46mm cases, with eight different strap and color combinations.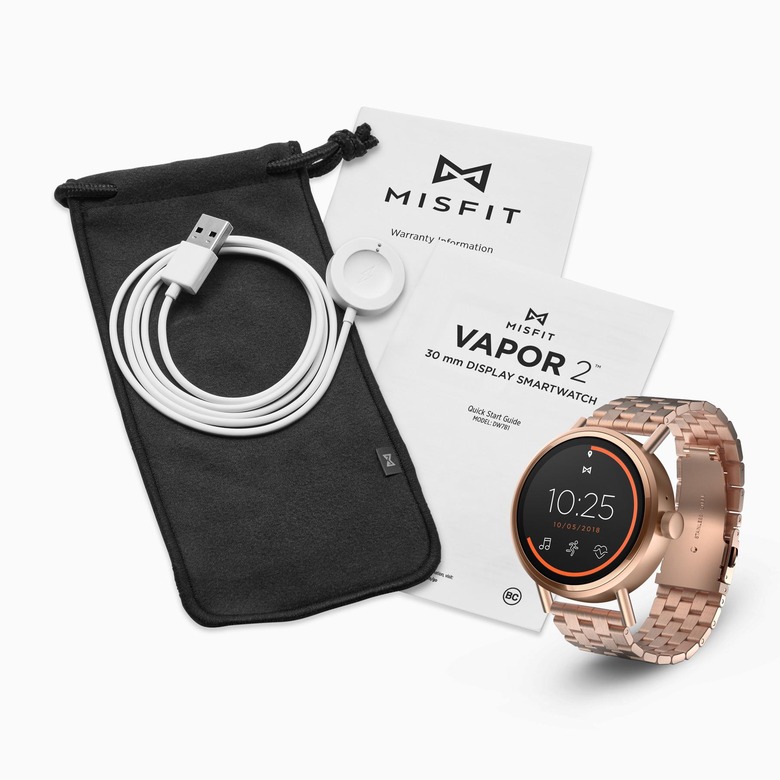 The Vapor 2 uses the freshly-revamped Wear OS, which means that you'll have access to apps through the Google Play Store and the ability to summon Google Assistant on the device itself. The watch runs on the Snapdragon Wear 2100 platform and, like many of its competitors, offers Wi-Fi and Bluetooth connectivity. You'll be able to listen to music directly from your device by pairing some Bluetooth headphones and using the included music player, though of course, you also have the option of downloading other music apps (like Spotify, which only recently launched on Wear OS).
On the front, you'll have either a 1.2-inch or 1.4-inch AMOLED display (depending on your case) that outputs at 328 PPI. That's actually a slight step up from the original Vapor's 326 PPI, but the difference is so small that these can essentially be considered the same display. The Vapor 2 also offers built-in GPS and NFC, which are two features that its predecessor didn't have.
So, while there are some similarities between the Vapor and this follow-up, the Vapor 2 is at least a little more capable as a smartwatch. Misfit says that it'll be available soon – no specific release date was given – with a starting price of $249.99. That's $50 more expensive than the original Misfit, but obviously, the price goes up a depending on your configuration.