Mirror's Edge is getting a TV adaptation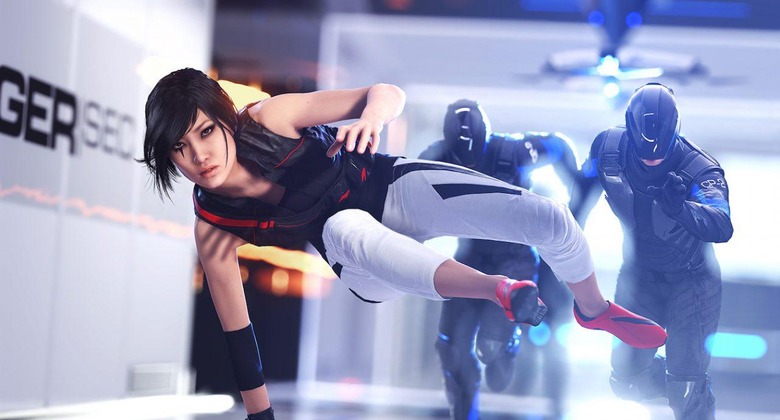 The original Mirror's Edge game was released in 2008 on the Xbox 360 and PlayStation 3, and it went on to earn good reviews from critics and praise from fans. Now, eight years later, we're only a week away from developer EA releasing the sequel/reboot, Mirror's Edge Catalyst. However, we may be getting even more of Mirror's Edge, its future dystopian world, and freerunning parkour hero Faith in the future, except in the form of a TV show.
A report from Deadline has revealed that EA and Endemol Shine Studios will work together to adapt the game series into a "female-centered action series" for television. The production company has been responsible for big-name shows like Big Brother, The Biggest Loser, and MasterChef, so there's potential for this to become a well-funded project.
Fans of the game can breathe a sigh of relieve, as the TV show is said to stay loyal to the original's story and setting, with Faith fighting against a mysterious corporation, and running and jumping across rooftops in order navigate the City of Glass and evade enemies. Deadline adds that an additional element to the narrative will be Faith's sister, who has been framed for murder.
There's no word on other details, such as if the show will be live-action or animated, and a estimated premiere date is also unknown.
"We clearly see Mirror's Edge as a franchise for the global TV audience," Endemol Shine Studios president Sharon Hall said. "It has a strong female protagonist, a wildly rabid fan base and a worldwide brand that Electronic Arts and EA DICE have done an amazing job establishing."
SOURCE Deadline