Mirrorless Nikon 1 J5: high-speed, short lag, 4K videos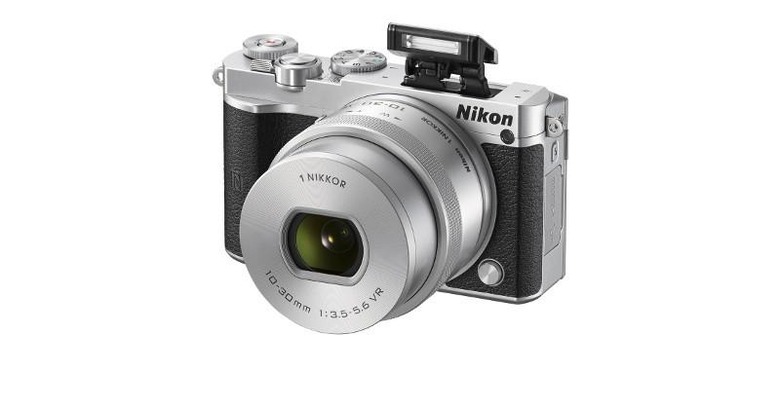 Nikon's DSLR cameras might be getting some tough competition and, quite amusingly, they will be coming from withing Nikon's own ranks. The new interchangeable lens camera Nikon 1 J5 might look unassuming for a compact mirrorless shooter, but it packs quite the punch. Matching and even potentially surpassing the performance of digital SLRs, the latest member of the J family boasts both speed and power, with the latest image sensor and autofocus technologies, giving even casual digital photographers a weapon that can stand proud among more professional tools.
The Nikon 1 J5 can shoot continuously at a speed of 20 fps. This allows it to capture even fast moving objects without breaking a sweat. Plus the short lag between shots ensures that you won't miss a moment because your camera needs time to prepare itself. But even with the high-speed continuous recording, the Nikon 1 J5 still manages to keep the subject in focus. This is thanks to a hybrid auto focus system with 171 AF points, 105 of which use phase-detection, offering virtually full-frame coverage that won't let your moving subject escape your shot.
The core imaging capabilities of the camera are delivered by a 20.8 megapixel CMOS sensor, which Nikon claims is based on a new backside-illumination structure. This is paired with an EXPEED 5A image processor. Together, the two promise to deliver reduced noise over a wide ISO range of 160 to 12800. The Nikon 1 J5's imaging prowess extends to moving picture as well, with the capability to shoot videos in 4K resolution. That's 3840x2160 though in 15 fps only.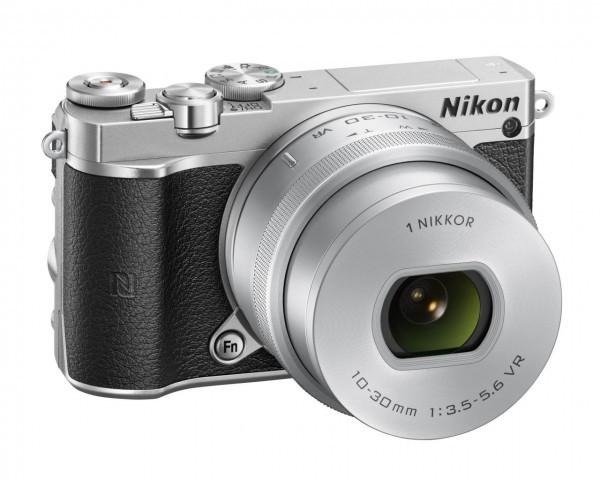 You might think that, with all the features, the camera would be a confusing and daunting tool that only professionals would be able to understand and love. But Nikon is throwing in some buttons and knobs, literally, that make the 1 J5 just as easy for hobbyists to use. Of particular interest are the Fn button and the command dial. The Fn button allows users to set an oft used function for a one-push access. The command dial, on the other hand, lets you cycle through camera settings, all without having to take away your attention from the scene you are framing.
Beyond these highlights, the Nikon 1 J5 boasts of the same features you'd expect from any self-respecting digital camera these days. Of course, one cannot forget selfies, so the tilting LCD monitor can be positioned not just to get hard to reach shots but also to shoot that perfect selfie. The camera is also fitted with both NFC and Wi-Fi connectivity, the former for easy pairing with NFC-enabled mobile devices and the latter for quick transfers and sharing over the Internet.
The Nikon 1 J5 will come in three color options of Silver and Black, Silver and White, and All Black. It will be available in several kit options, packaged with one or two lenses. With a 1 NIKKOR 10-30mm f/3.5-5.6 PD-Zoom lens, it will have a price tag of $499.5. A kit with an additional 1 NIKKOR VR 30-110mm f/3.8-5.6 lens thrown in will cost $749.95, but available in the silver colors only. Paired instead with a 1 NIKKOR 10-100mm f/4-5.6, the kit will reach $1,049.95, again only in Silver and Black or Silver and White options. No date has been announced yet when the camera will hit the market.
SOURCE: Nikon