Mionix NASH 20 hands-on: premium gaming headset in all black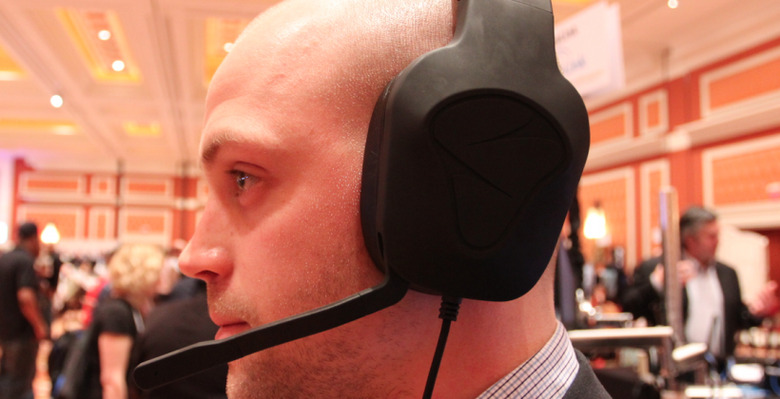 The team at Mionix can never be called out for not taking their time with a product – certainly not in the case of the Mionix NASH 20 headset. Here we're seeing a pair of headphones with a mic that were originally scheduled to be released last year – here at CES 2014, we're seeing them in their final form for the first time. For an idea of how high-end these cans sound right this minute, Mionix points toward the meaning of NASH: "according to Arabic mythology, NASH is an Arrowhead, which is a suitable name for a top class gaming headset with superior precision and sharp sound."
This headset does indeed sound like a winner. We've not gotten the opportunity to test them extensively yet, but just a few minutes with a few songs played from our phone revealed deep sound – on some songs revealing bits and pieces we'd – literally – never heard before.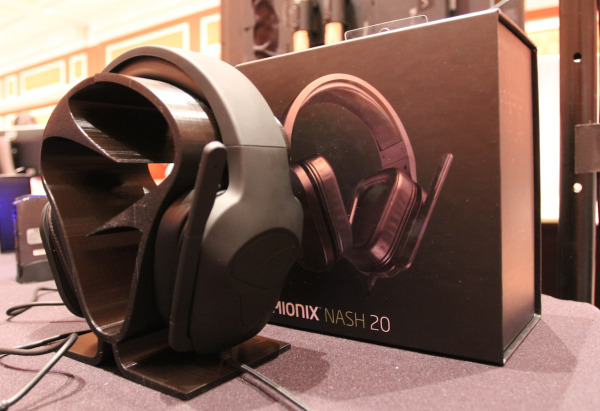 These headphones aren't expressly aimed at noise cancellation, but even at CES 2014, we found them to be excellent at keeping their sound separate from our crowd-blasting surroundings. On each side you'll find 22mm Memory foam wrapped in leather, while the head band is 18mm Memory foam wrapped in leather. The difference in softness in these two areas creates a comfortable presentation that's immediately apparent upon dropping them on your ears.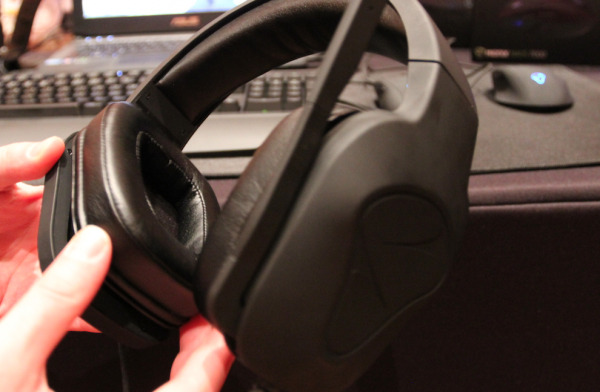 Precision engineering has been very clearly implemented here, with features like a semi-closed back "circumaural" set of earcups that creates an optimized mix of closed and open cups found on other similar headsets. You've got a 2m braided cable to go with, and an understated scroll wheel on the left cup for volume control.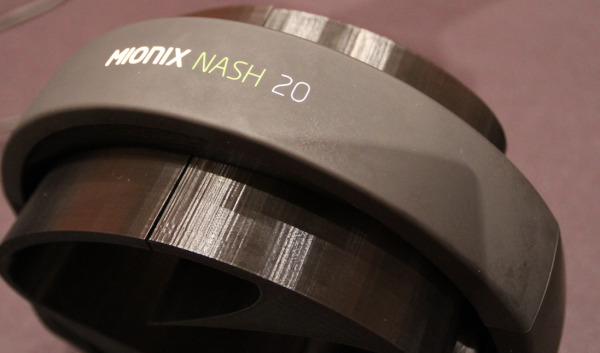 With 50 mm Nd magnet drivers, you're going to go big with sounds across the spectrum. We've still to test the microphone quality, but the implementation we can safely say is excellent – flipping down and up is swift, but not loose, and provides an instant mute whilst up.
These headphones will be appearing immediately through Mionix, up for pre-order for shipment in March of 2014. They'll run you a cool $129.99 USD in this first, all-black implementation.