Mio Knight Rider GPS with authentic KITT voice!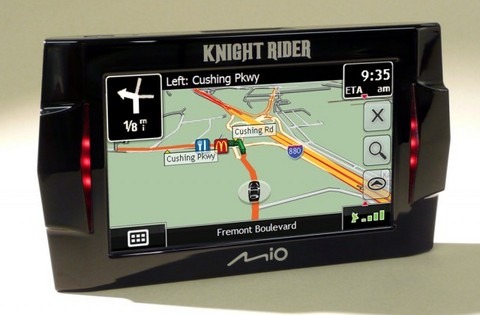 Believe me when I say I've never been tempted by a novelty GPS voice until now.  Mio are set to release a Knight Rider-themed sat-nav system that features the authentic voice of KITT.  That's right, not a naff impersonation, but actual voice prompts and comments from actor William Daniels.  It's fun from the first time you hit the power switch, too; KITT instantly asks you "Hello Michael, where do you want to go today?"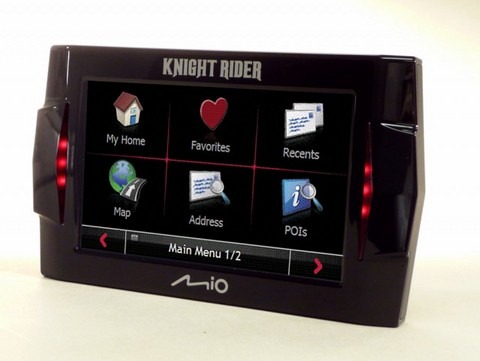 Of course, the moment is spoilt slightly because your name likely isn't Michael, and even if it is, it's exceptionally unlikely that you're actually David Hasselhoff.  Still, you can revel in pretending, especially with the flashing LEDs that mimic those on KITT's nose.
Although not available yet, price is expected to come in at a reasonable $270.  Mio are yet to release any actual hard details on the GPS' capabilities – mapping, media playback, that sort of thing – since they know that all we care about is Daniels' voice and a tiny icon of a Trans-Am telling us where to go.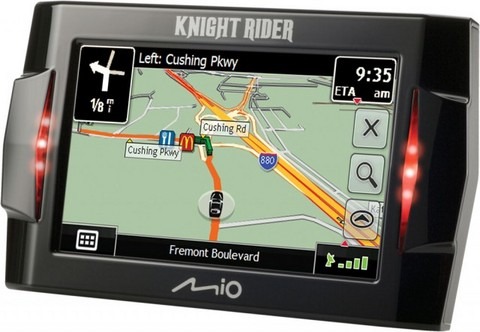 [via Gear Live]