Mio GPS WM6.1 smartphone & 3G MID coming Q1 2009?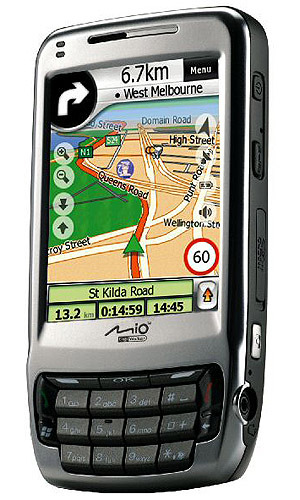 Mio are set to take on Garmin's nuvifone next year, with a GPS-enabled 3.5G Windows Mobile smartphone.  The device, which according to company sources will land in Q1 2009, will have a touchscreen interface with a self-designed GUI called Spirit on top of WM6.1 Pro.  Qualcomm's 3.5G high-speed mobile chipset will be relied on for connectivity.
As well as navigation and internet duties, the as-yet unnamed smartphone will have a 3.2-megapixel camera with auto-focus.  According to industry sources, Mio's production schedule will likely see the handset hit the market before the nuvifone, which is expected in "early 2009".
Mio are apparently also working on a Mobile Internet Device (MID) with integrated GPS, that should hit the market by the end of Q1 2009.  It's believed to have a 7- or 8-inch display, support 3G connectivity and run Windows CE (though likely with a custom interface on top).