Garmin Nuvifone set to launch in early 2009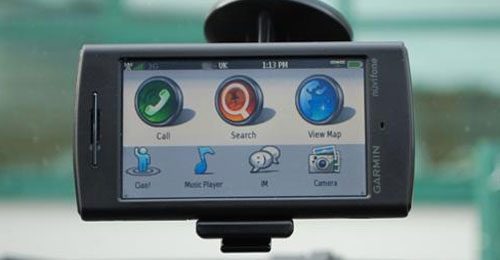 We've been hearing about the Garmin Nuvifone for quite some time now. It was slated for release earlier this year, but now it seems the early 2009 release timeframe is set in stone. This phone will be offered from a carrier exclusively, though which carrier is still unknown.
The Nuvifone will definitely be a different sort of product for Garmin, who is traditionally known for GPS devices. This phone will of course feature GPS mapping, but it will also sport a 3G data connection.
Anticipated specs include a 3.5-inch touchscreen and a windshield mount, which can hold the device horizontally in order to turn it into a standard GPS. We should hear about the UK carrier for the Nuvifone in the next few months, but we anticipated AT&T will carry it in the US.