Minuum Bends Its Way Onto The Moto 360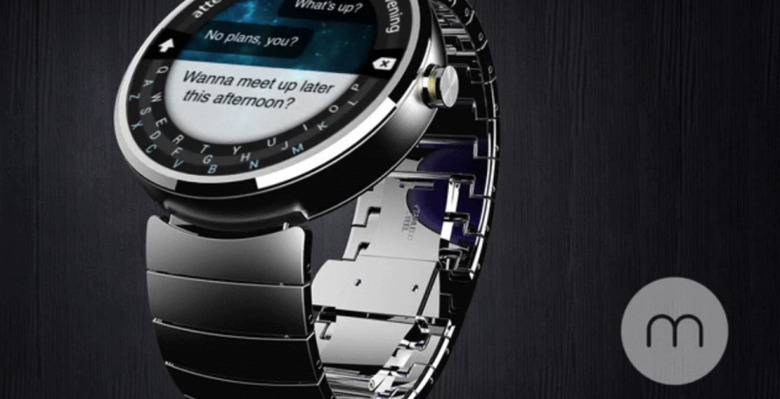 The company trying to put a keyboard everywhere you look is t it again. Minuum, who have dedicated themselves to being on every platform possible, have vowed to bring their minimalist design to the classic, minimalist Moto 360 smartwatch. It won't be the keyboard you're used to, though.
When Minuum launched on IndieGoGo, their concept video showing plenty of unique and clever way to hack out messages caught the attention of just about everyone. With the Moto 360, they're starting to bring those ambitions to the surface, promising to create a keyboard that hugs the curvature of the screen.
Since it can't dock properly to the bottom of your screen, Minuum is bending and flexing to make a home for itself. The nice part is, the small keyboard will be familiar. We still type from the bottom of the screen, and see word suggestions and our message above.
The bad part, of course is that typing on a smartwatch is a rough sell. Minuum may have one of the more creative ways to accomplish the feat, but the small screen limits — well, everything. To their credit, Minuum isn't touting their option as a go-to. They concede that voice recognition is much handier on a wearable, but also not ideal in every circumstance. Getting Google to realize what you're saying with ambient background noise is sometimes tough. For those times, Minuum will be around.
Source: Minuum