mintpass mintpad shows up on English site: launch imminent?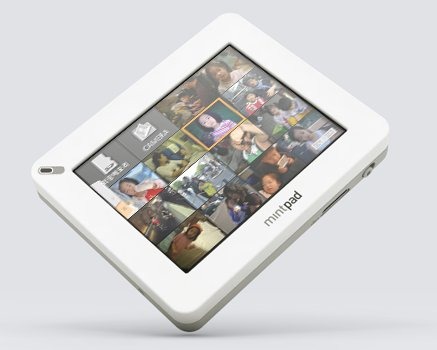 Korean company mintpass continue to tease with their ultra-compact mintpad MID, adding the "net-friendly MP3 player" to their English-language site.  A palm-sized PMP with integrated WiFi b/g, 1.3-megapixel camera and internet access, the mintpad measures just 78.2 x 63.8 x 15.2 mm and weighs a mere 90g.  It's been available in Korea since November last year.
Back in March, the company confirmed that the mintpad would be getting a US launch; however it first required modifying for English-language use.  Estimates tipped a late April or early May release, but those months came and went with no sign of the 2.86-inch 320 x 240 touchscreen MID.
We're waiting to hear back from our contact at mintpass regarding potential mintpad availability in the US or Europe, and will update once we know more.  If the company can bring the mintpad, complete with its 4GB of storage, microSD card slot, broad media codec support and reasonable battery life (30hrs audio/5hrs video) for a similar price as it goes for in Korea, 199,000 KRW ($158), we reckon they could find quite a few interested buyers.
[via PMP Today]