Minigun puts the "Pain" in paintball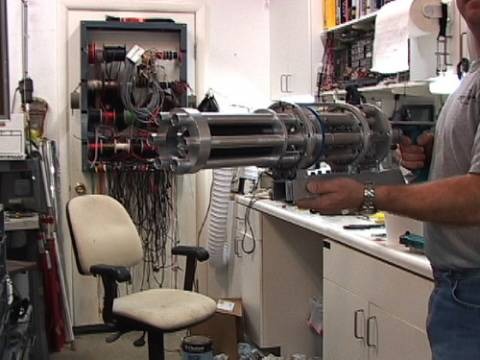 Having had a bad experience playing Quasar (e.g. I was rubbish at it), I've never subjected my easily-bruised body to paintball.  Having seen Rick Galinson's paintball minigun project, I'm even more convinced that there's no chance in hell I'd put goggles and some camouflage gear on and face the barrel of one of these things!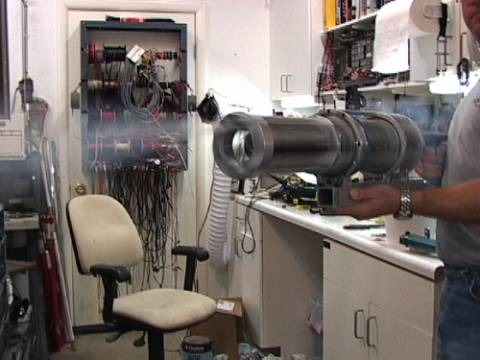 Rick is a special effects builder, and has a site full of cool stuff.  Make sure you check out his video of the minigun in action.
Rick Galinson [via Hack-A-Day]